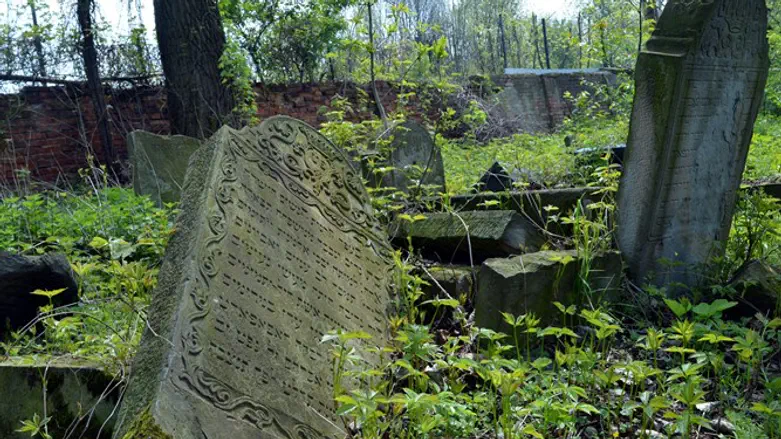 Jewish cemetery (illustrative)
Flash 90
Four headstones were toppled at a Jewish cemetery in New Jersey.
The toppled headstones were discovered on Sunday at the Congregation Agudath Achim Cemetery in Freehold Township in New Jersey. The headstones were pushed over sometime on Saturday or early Sunday morning, according to local reports.
No other acts of vandalism were discovered in the cemetery, the local Asbury Park Press reported. The headstones were not significantly damaged, according to the report.
One of the headstones belonged to a World War II veteran, Michael Berman, executive director of the Freehold Jewish Center, which operates the cemetery, local media reported.
"In terms of it being the desecration of a holy space, it is," Berman told the Asbury Park Press. "Being Jewish, we're all connected to our history. Our history, unfortunately, has some difficult times in the past and memories that go back to World War II and much farther than that."