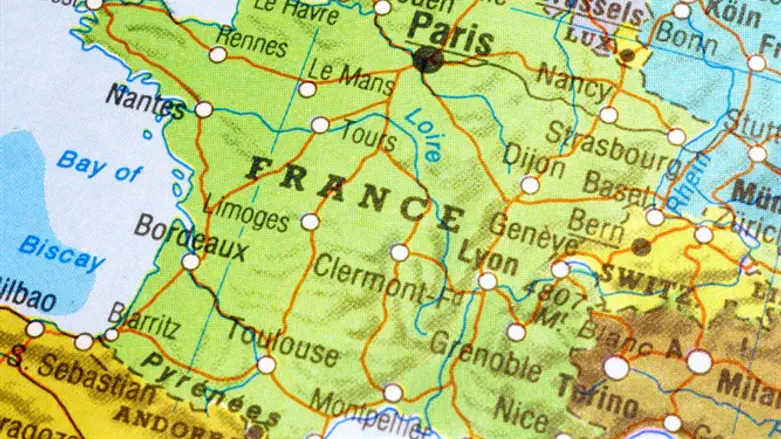 France
iStock
The French city of Rouen will celebrate with an international symposium its renovation and planned reopening to the public of Europe's oldest known Jewish building.
Next week's conference titled "Medieval Judaism between Normandy and England" is focused on the Sublime House, the seat of a 12th-century yeshiva in the city of Rouen, 70 miles northwest of Paris.
The event coincides with the European Days of Jewish Culture series of events, taking place annually across the continent since 1999 on September.
The building, which was discovered accidentally in 1976, has undergone a massive restoration that cost more the $1 million and is set to reopen in October.
The conference, featuring some of the world's greatest authorities on Medieval Jewry, will begin on September 4 at Paris' Museum of Jewish Art and History and continue the following day at the Hôtel des Societes savants in Rouen.
This years' theme of the European Days of Jewish Culture is storytelling. Dozens of synagogues in the 28 participating countries will throw open their doors to the general public, who will receive guided tours there and in Jewish cemeteries.
In Western Europe, these events on the first week of September are a rare opportunity for non-Jews to visit synagogues that are normally under heavy protection and where only worshipers are allowed to enter.
At Amsterdam's Uilenburger Synagogue, storyteller Karel Baracs will revisit on Sept. 2 the rescue of hundreds of Jewish children from the prison where they were kept by the Nazis. Johan van Hulst, a Protestant school principal who oversaw that operation, died this year at the age of 107.
In Rouen, the Sublime House building — whose floor space is 1,615 square feet and whose walls feature Hebrew inscriptions reading "May the Torah Reign forever" and "This house is sublime" — was closed to the public in 2001 over fears that terrorists might target it or try to blow up the courthouse above it, according to Tendance Ouest.
The site was reopened for visits in 2009, but humidity and poor ventilation weakened it, leading to its closure in 2015. The restoration project began last year.