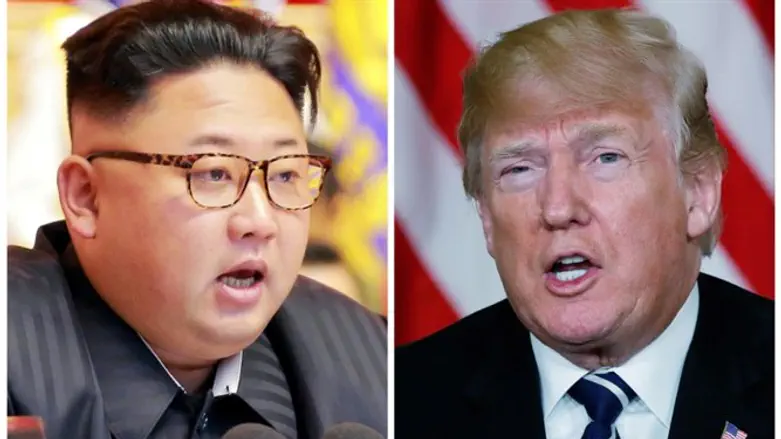 Trump and Kim
Reuters
North Korea accused the US of plotting against Pyongyang after US canceled Secretary of State Mike Pompeo's scheduled visit to the country, Rodong Sinmun reported.
The newspaper quoted a South Korean outlet which claimed that US special units in Japan were practicing infiltrating Pyongyang.
Acts such as these, Rodong Sinmun wrote, "prove that the US is hatching a criminal plot to unleash a war against the DPRK and commit a crime which deserves merciless divine punishment."
The paper also called the North Korea's de-nuclearization "unjust and brigandish."
"We cannot but take a serious note of the double-dealing attitudes of the US as it is busy staging secret drills involving man-killing special units while having a dialogue with a smile on its face," the paper, quoted by Reuters, wrote.
Reuters was unable to contact the US military spokesman in South Korea. The US Embassy in Seoul told Reuters he had no information regarding the alleged military drill in Japan.