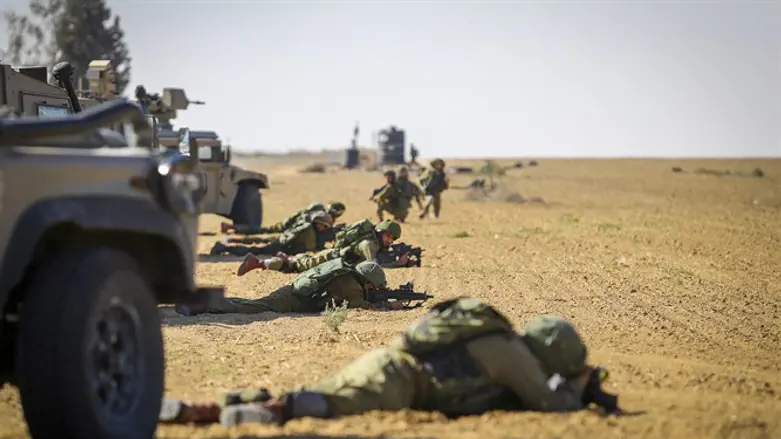 IDF soldiers near Gaza border
Flash 90
Israel said a terrorist who was a member of the Geneva-based organization "Doctors Without Borders" opened fire at IDF troops on the Gaza border earlier this week, a charge the group said Friday it was investigating, after it had confirmed the death of an employee.
The terrorist was eliminated Monday morning, after he opened fire on Israeli troops. An Israeli tank later shot at and killed the terrorist.
On Friday Doctors Without Borders issued a statement confirming that the slain terrorist had been a member of the group, but said it could not confirm yet that he had opened fire on Israeli troops.
"Doctors Without Borders (MSF) confirms that one of its employees, Hani Mohammed Almajdalawi, was killed in Gaza on Monday, August 20, 2018," the organization said in a statement.
"Doctors Without Borders is working to verify and understand the circumstances regarding this extremely serious incident, and is not able to comment further at this stage."
On Thursday, Israel's Coordinator of Government Activities in the Territories, Major General Kamil Abu-Rukun, slammed the Geneva-based group for what it called "Terrorism Without Borders".
"Hani al-Almajdalawi, who tried to infiltrate through the security fence in the northern Gaza Strip while he was armed with a rifle, opened fire toward military forces and even threw an explosive device at them," it said.
AFP contributed to this article.