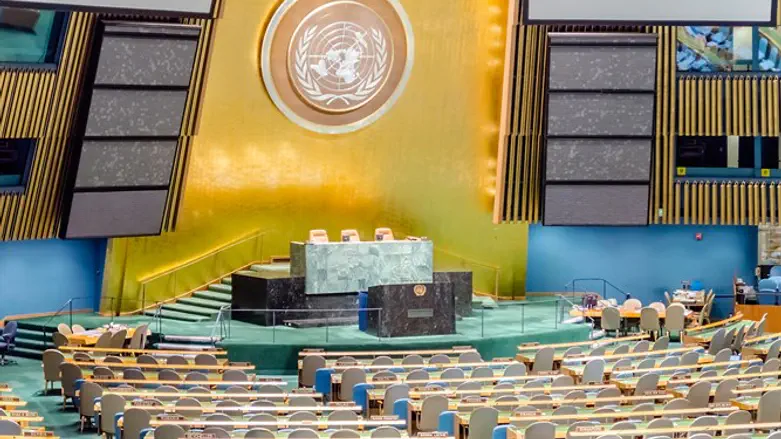 United Nations
iStock
US academic David Crane, head of a United Nations Human Rights council commission to investigate recent violence on the Gaza Strip border, has resigned for "personal reasons" less than a month after he was appointed, the council said on Wednesday.
Vojislav Suc, Slovenian ambassador to the UN in Geneva and president of the council, has accepted the resignation and will have the task of appointing a new president of the commission, which also includes lawyers Sara Hossein from Bangladesh and Betty Murungi from Kenya, an official statement said.
Crane, an expert in international law who is currently a professor at Syracuse University, is also a former prosecutor at the international court in Sierra Leone.
He was appointed on July 25 to investigate the recent violence on the Gaza Strip border. The Human Rights Council voted to launch the commission of inquiry on May 18.
Protests and clashes began on the border on March 30 and have continued at varying levels since then.
At least 171 Gazans have been killed by Israeli fire during that time, including dozens of members of the Hamas terrorist organization. Terrorists from Gaza have launched hundreds of firebombs and explosives attached to kites and balloons, burning thousands of acres of Israeli territory.
Two weeks ago, Hamas terrorists launched about 200 rockets and mortars at Israel in less than two days.
The Human Rights Council investigation has been criticized for focusing solely on alleged war crimes committed by Israel and ignoring Hamas' war crimes.
US Ambassador to the UN Nikki Haley said that "At a time when Venezuela lurches toward dictatorship, Iran imprisons thousands of political opponents, and ethnic cleansing has taken place in Burma, the UN's so-called Human Rights Council has decided to launch an investigation into a democratic country's legitimate defense of its own border against terrorist attacks. It is another shameful day for human rights."
Israel's Ambassador to the United Nations, Danny Danon, also condemned the move.
"The fact that this shameful decision was made even after Hamas officials admitted that the vast majority of those killed were terrorists proves, once again, that nothing can separate this Council from its hatred of Israel. The day this Council investigates the war crimes of Hamas is the day it can be called the Human Rights Council," said Danon.