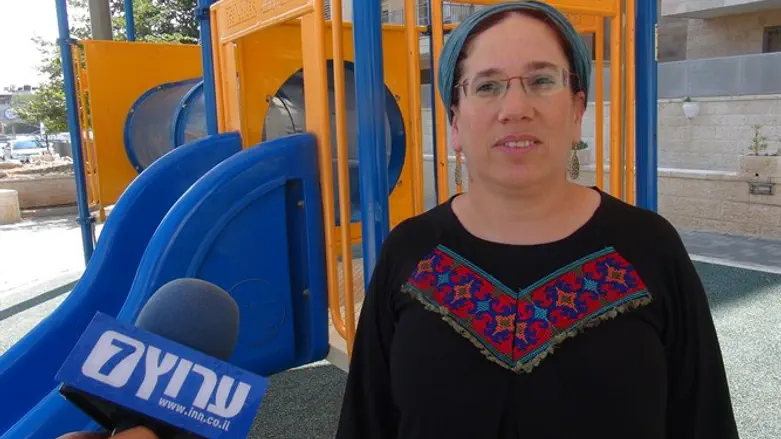 Nirit Zmora
Hezki Baruch
Nirit Zmora, who was stabbed two years ago at Gush Etzion junction, welcomes the Military Advocate General's Office decision to appeal the military court's decision that convicted the terrorist of causing grievous injury yet acquitted him of attempted murder.
In conversation with Arutz Sheva, Zmora said, "We've been hugely disappointed by the legal system, and we hope this time the judges will act responsibly towards the citizens of the State of Israel.
"I think there's systemic confusion here," adds Zmora, "I don't absolve the judges of responsibility, but there's a systemic issue here. Just yesterday we heard about a terrorist who wanted to carry out an attack and didn't have enough time, so they decided to release him to his home. There's an unhealthy atmosphere here that permeates the legal system as well." she said.
"It's important to us that there be recognition that this was an attempted murder; it's important to us that the punishment be increased and we hope it'll happen," she said.
Zmora continues that family life goes on, out of a desire to concentrate on the positive things: "We're preparing for our son's bar mitzvah, trying to be busy with celebrations," says Zmora, "every event I attend from a kindergarten party to a bar mitzvah or bat mitzvah that we had, I feel this isn't self-evident. That I stand on my feet - for this I thank the Almighty and the doctors at Shaare Zedek Medical Center."