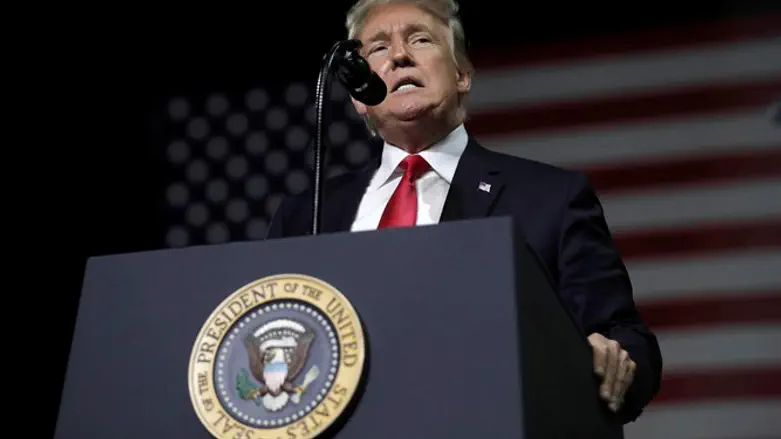 Donald Trump
Reuters
The Trump Administration will unveil its long-awaited Middle East peace plan next month, according to a report by Palestinian Authority newspaper Al Quds.
The plan, which President Donald Trump has dubbed the 'Deal of the Century,' will reportedly be unveiled during Trump's speech to the UN General Assembly on September 25.
The plan was drafted by US Special Envoy to the Middle East Jason Greenblatt and Trump's advisor and son-in-law, Jared Kushner.
PA chairman Mahmoud Abbas has refused to consider the Trump administration an honest broker for negotiations since Trump's recognition of Jerusalem as Israel's capital last December.
PA officials have repeatedly rejected the Trump administration's peace proposal, claiming it was coordinated with Israel.
Last week, Jason Greenblatt wrote on his Twitter account that "No one will be fully pleased with our proposal, but that is the way it must be if real peace is to be achieved. Peace can only succeed only if it is based on realities."