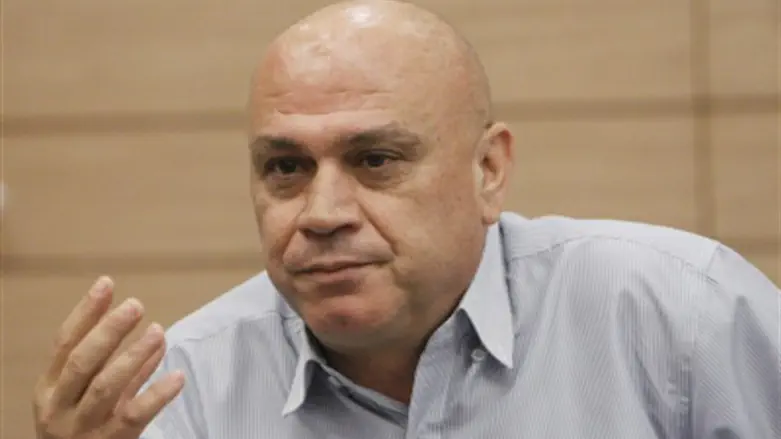 MK Issawi Frej
Flash 90
Israeli-Arab MK Issawi Frej of the Meretz faction filed a libel suit for NIS 100,000 ($27,000) against television host Eyal Berkowitz following his remarks against Arab MKs.
MK Frij said, "It goes without saying that racist incitement of this kind, apart from being defamatory, is exactly the same kind of incitement that led to the murder of a prime minister in Israel. It should be emphasized that the remarks made by Berkowitz are part of a repetitive pattern of racist statements and delegations that characterize his statements within the framework of this plan."
The weekly Ofira and Berkowitz television program was suspended this week following statements by Berkowitz in which he called Arab MKs "traitors," haters of Israel," "Trojan horses," and "terrorists." He said that he had no desire to "give them the honor" of interviewing them."
Berkowitz later apologized and said in response: "I did not mean to hurt - neither the Arab public nor all the Arab MKs, although I have deep disagreements with some of them, but I had no intention of hurting and tarnishing them all. I apologize".
Keshet, the company which runs Ofira and Berkowitz, stated: "The statements made in the plan deviated from the line of freedom of expression advocated by the company. Because of the gravity of the matter, it was decided to dedicate the next few days to examining the procedures and rules."