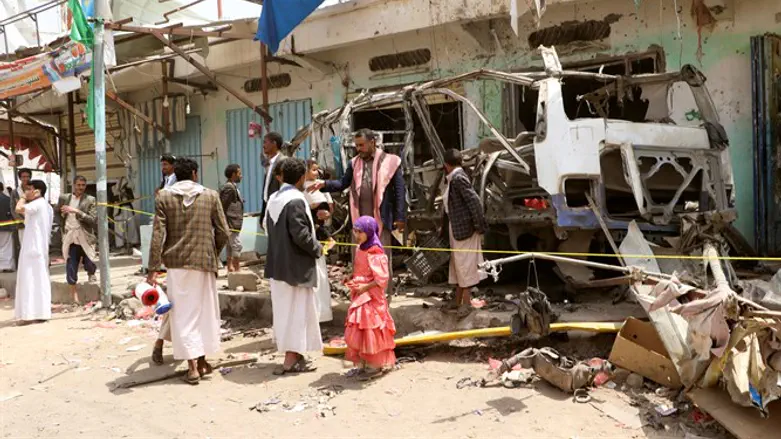 People view wreckage of school bus in Saudi Arabia's Saada province
Reuters
The bomb that killed dozens of children on August 9 was provided to Saudi Arabia by the US, CNN reported.
The attack on a school bus killed 40 children and 11 adults and left 56 children and 23 adults injured.
The laser-guided MK-82 was manufactured by Lockheed Martin and weighed 227 kilograms (500 lbs), CNN reported.
Pentagon spokeswoman Lt. Cmdr. Rebecca Rebarich told CNN: "The US has worked with the Saudi-led coalition to help them improve procedures and oversight mechanisms to reduce civilian casualties."
"While we do not independently verify claims of civilian casualties in which we are not directly involved, we call on all sides to reduce such casualties, including those caused via ballistic missile attacks on civilian population centers in Saudi Arabia."