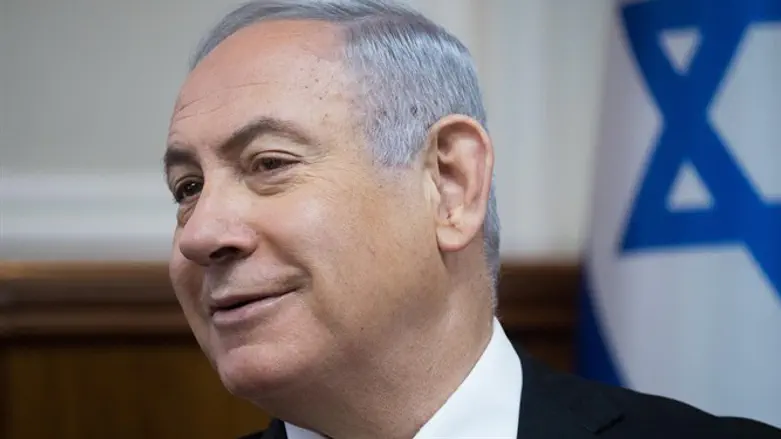 Netanyahu at cabinet meeting
Flash 90
Prime Minister Binyamin Netanyahu was questioned in his home today (Friday) by police investigators, regarding an alleged tit-for-tat between himself and media mogul Shaul Alovich, who served as Communications Ministry Director under Netanyahu.
Netanyahu is now convinced that the case – known as Case 4000 – "has collapsed for good," according to sources close to him.
According to leaks, the investigators had been trying to ascertain whether the Walla news site, which is owned by Alovich, had provided positive coverage of Netanyahu – supposedly in exchange for Netanyahu's approval of certain government decisions that favored Alovich's business interests.
However, the sources said, "The data proves conclusively" that Walla's coverage of Netanyahu was no more positive under Alovich than when it had been owned by Haaretz's Amos Shocken – and did not change at all when Netanyahu became Communications Minister.
Actually, the sources said, other communications ministers did receive a boost in positive coverage when they entered office – not just from Walla but from other news sources as well.