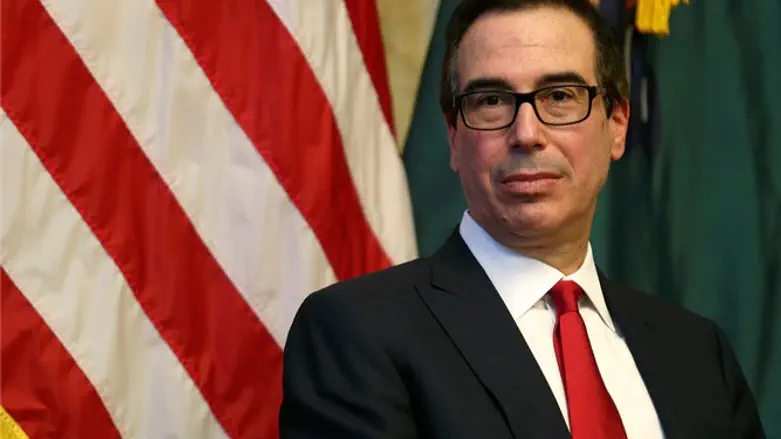 Steven Mnuchin
Reuters
U.S. Treasury Secretary Steven Mnuchin said on Thursday the United States was ready to place economic sanctions on Turkey if detained American pastor Andrew Brunson was not released.
"We have more that we are planning to do if they don't release him quickly," Mnuchin said during a meeting of President Donald Trump's Cabinet, according to Reuters.
Trump imposed sanctions on several Turkish officials and a 20 percent duty on aluminum and a 50 percent duty on steel in response to the continued imprisonment of Brunson, who has been detained in Turkey for more than a year on terrorism charges.
In response, Turkey imposed tariffs on certain imports from the United States.
"They have not proven to be a good friend," Trump said of Turkey during Thursday's Cabinet meeting. "They have a great Christian pastor there. He's an innocent man."
The dispute over Brunson and other frictions between Washington and Ankara have been one reason the Turkish lira has plunged 40 percent this year. Investors also fret over Erdogan's influence over monetary policy.
The lira lost strength after Mnuchin's remarks.
Later on Thursday, Turkey's Foreign Minister Mevlut Cavusoglu said Ankara did not want any problems with Washington.
"We can solve issues with the United States very easily, but not with the current approach," Cavusoglu told a news conference in Ankara.
Earlier this week, Turkish President Recep Tayyip Erdogan called on citizens to boycott U.S. products as a protest against the sanctions imposed by the Trump administration.
On Thursday, many Turks heeded Erdogan's call and shared on social media videos of them burning dollars and smashing iPhones as symbols of America.