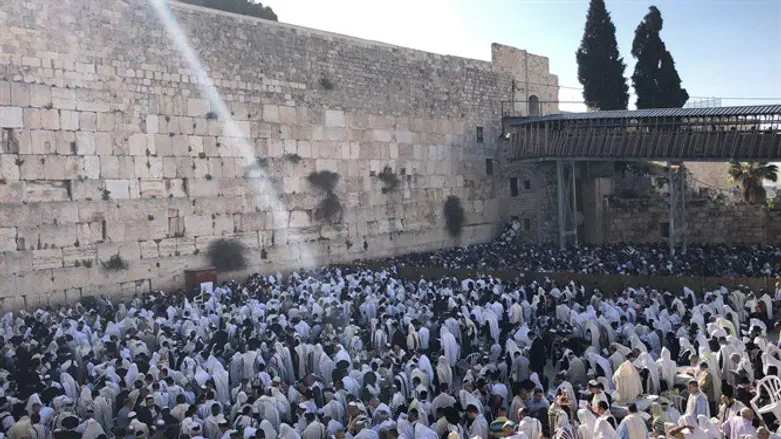 Western Wall
Eliran Aharon
The Hamas terror organization has decried any religious or historical connection between the Jewish People and the Land of Israel.
Hamas' Falestine newspaper on Saturday will publish a special edition dealing with the Western Wall, which is called Kotel Al-Buraq in Arabic.
It will discuss the Wall's geography, which according to Falestine is "the first line of defense for Al-Aqsa Mosque.
Another section, the paper will discuss the laws and agreements which make the Wall Islamic, and claim that any harm to it is a war crime. The paper will also discuss "crimes" against the Western Wall and Israel's attempt to legitimize its rule over the site.
In 1967, Israel conquered Jerusalem's Old City, as well as Judea and Samaria, from Jordan.
he Western Wall is the last remnant of the retaining wall around the Temple Mount's base. It was built during the Second Temple Period (530 BCE-70 CE) by Herod the Great and is considered to be Judaism's holiest site.
Islam was founded in the seventh century CE. Al-Aqsa Mosque was built on the Temple Mount in 705 CE.