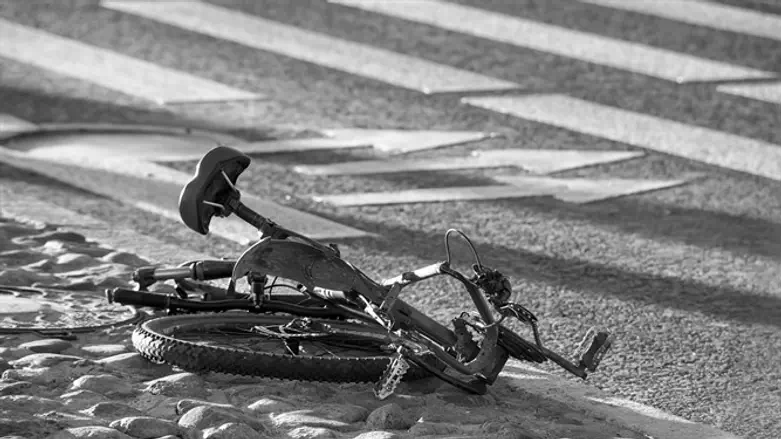 Crushed bicycle on road
iStock
The bicyclist who was killed last night in a car accident in Haifa is Noa Chayat, a 20-year-old city resident, an athlete, cyclist, and a triathlonist.
Among her achievements in recent years: Israel champion in field runners, Israel's junior champion in the youth triathlon, vice-champion of Israel on road races for youth, 14th place in the world championship for youth teams in field races, and third place in the Israel Road Cycling Championship.
The police investigation revealed the driver of a private Toyota Yaris turning left from Freud Street to Ramat Eshkol did not give right of way. Chayat crashed into the side of the car and was critically injured. Her death was declared shortly thereafter.
The Athletic Association said in response: "The Athletes' Association, coaches, judges, athletes, and other activists who saw, knew, and appreciated her mourn and bow their heads in memory of the late Noa Chayat - a real champion, but mainly a woman of humility and love of people who passed away at only 20 years old."