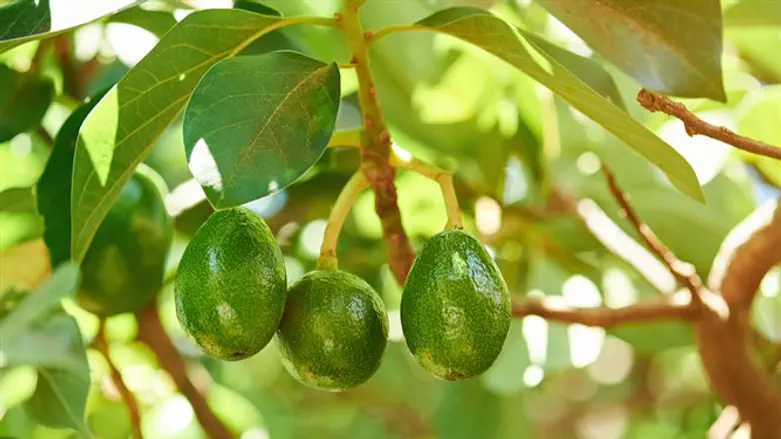 Avocado growing on tree
iStock
Last year, Ron Simpson was still managing talent for a living.
But within just a few months Simpson, a 34-year-old Jewish marketing professional and producer from Amsterdam with no experience in running a restaurant, launched an international chain of eateries with a partner. It is so wildly popular and innovative that seasoned food critics are celebrating it as a cultural symbol and zeitgeist indicator.
As it turns out, all Simpson and partner Julien Zaal needed to take this Dutch capital city's oversaturated restaurant sector by storm was a small space, a good concept and an Instagram account.
Avocados
iStock
Oh, and avocados. Lots of avocados. About 10,000 succulent, Hass avocados each week, to be exact.
Each item on the menu at their line of restaurants, The Avocado Show – there are two in Amsterdam and another opening in Brussels — is pretty much based on the creamy fruit from Central America.
In addition to avocado salads, avocado pancakes, egg dishes and smoothies, there's an avocado burger: The meat is sandwiched between two peeled halves sprinkled with sesame to resemble buns. The cocktail department features Guaca Mary and Avo Daiquiri. And for dessert, you can have ice cream, mousse and waffle (take a wild guess as to what flavors are on offer.)
At about noon each day, dozens of patrons – many but not all millennials — queue up at the entrance to The Avocado Show's main restaurant near the bustling Albert Cuyp market in south-central Amsterdam. On a quiet side street, the mix of locals and tourists patiently wait for a table.
There are only 50 seats, including some on a bright pink velvet couch. Large plants and shiny tables balance out the gray concrete walls. On a wall are three shelves sporting 12 brightly illuminated glass tubes containing avocado seedlings.
Healthy green veggie avocado toast with sprouts
iStock