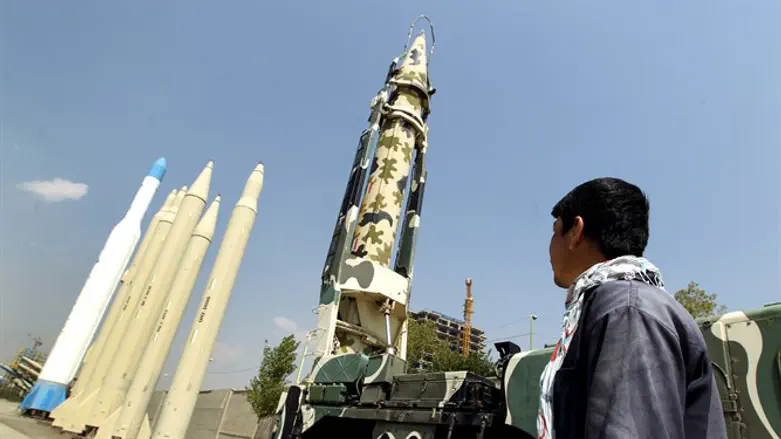 Iranian missiles (illustrative)
Reuters
Iran on Monday unveiled its newest short-range ballistic missile, the country's state-run IRIB reported.
According to IRIB, the missile "successfully passed its tests" and is capable of striking both land and seat targets.
"We will not spare any effort to increase the missile capabilities of the country and we will certainly increase our missile power every day," Iranian Defense Minister Amir Hatami told Tasnim.
He added that the new missile is "100% domestically made...agile, stealth, tactical (and) precision-guided."
"The greater the pressures and psychological warfare against the great nation of Iran, our will to enhance our defense power in all fields will increase," he said.
It is not clear what the missile's range is.