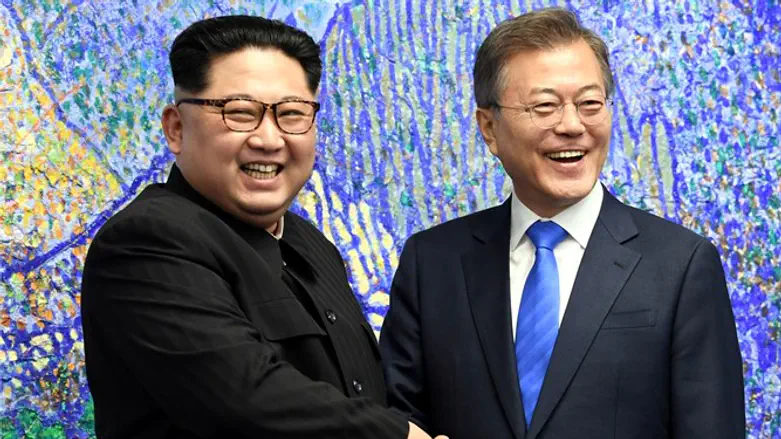 Moon Jae-in and Kim Jong Un (archive)
Reuters
North and South Korean officials are scheduled to hold high-level negotiations on Monday, Reuters reported.
One South Korean newspaper report suggested the talks could mean the two sides could be planning for a summit in Pyongyang later this month.
North Korean leader Kim Jong Un and South Korean President Moon Jae-in met in April at a truce village along their mutual border and agreed to have another summit in autumn, this time in the North Korean capital, Pyongyang.
An unidentified South Korean official told the newspaper Kookmin Ilbo on Sunday night that summit could be held as soon as late August.
The schedule had mostly been coordinated with North Korea and the summit would likely be held in Pyongyang, the newspaper said.
A spokesman for South Korea's presidential Blue House said on Sunday officials hoped such details would be decided at Monday's talks.
The April meeting between the two leaders was intended to pave the way for the summit in June between Kim and U.S. President Donald Trump.
During the historic summit between Trump and Kim in Singapore in June, the two leaders signed an agreement including a commitment to achieve total denuclearization of Korea, with promises to pursue "vigorous negotiations" to that end.
Subsequent reports suggested that despite its commitment to denuclearize, North Korea has continued to expand infrastructure at nuclear and missile sites.
U.S. National Security Advisor John Bolton said last week that North Korea had not yet taken significant steps to get rid of its nuclear weapons project.
Trump later insisted that North Korea is making progress in dismantling its nuclear program.