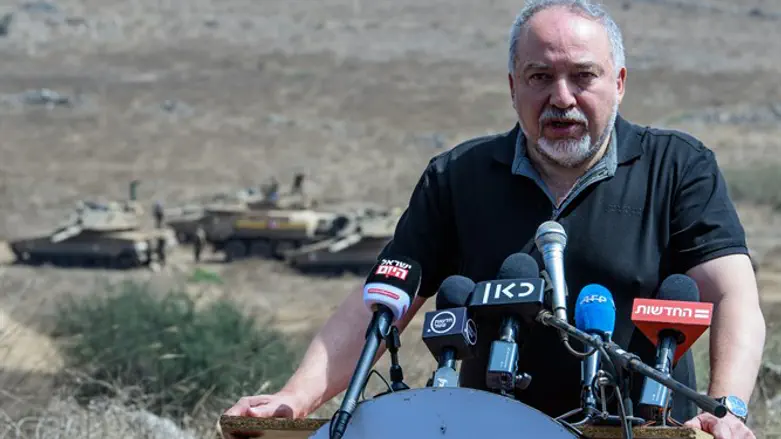 Avigdor Liberman
Photo by Basel Awidat/Flash9
A loud debate broke out between Transportation Minister Yisrael Katz and Defense Minister Avigdor Lieberman during a meeting of the political-security cabinet held last week.
According to a report by Kan 11, the two ministers exchanged barbs during the tense meeting last Thursday, as terrorists in the Hamas-run Gaza Strip launched about 200 rockets against southern Israel.
"What about your promise to eliminate Haniyeh within 48 hours," Minister Katz shouted at Lieberman, who had promised to assassinate senior Hamas figure Ismail Haniyeh within two days if he was defense minister. Lieberman replied: "Tell me, what exactly did you contribute?"
The tension between Katz and Liberman extends to the plan to establish an artificial island off the coast of Gaza promoted by Minister Katz, contrary to Minister Liberman's position.
The defense minister's office said that they would not discuss the cabinet's deliberations. Minister Katz's office has not yet responded.