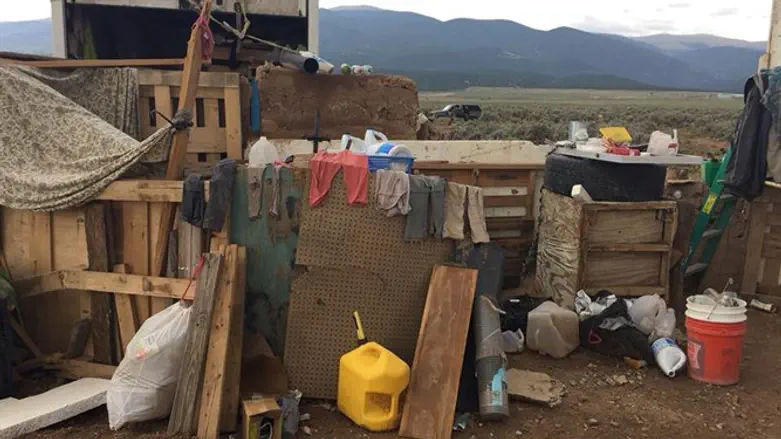 Conditions at compound in rural New Mexico where 11 children were found
Reuters
The son of a Brooklyn Iman who was arrested for abusing 11 children at a filthy off-the-grid New Mexico compound attempted to teach the children to carry out school shootings, according to prosecutors.
Siraj Ibn Wahhaj was one of five adults arrested for running the compound where the children were found. The children, whose ages ranged from 1-15, were severely malnourished and "starving," authorities said.
Court documents showed that at least one child was trained "in the use of an assault rifle in preparation for future school shootings," Taos News reported.
Authorities raided the compound while searching for Wahhaj's missing three-year-old son Abdul-Ghani, who he abducted in December. Wahhaj was heavily armed at the time of his arrest. His son was not found. However, the remains of an unidentified child were discovered in the compound.
Taos County Sheriff Jerry Hogrefe described the compound as "the ugliest looking, filthiest" living conditions he'd witnessed. He said he only saw some potatoes and a box of rice.
Hogrefe said they found the "occupants were most likely heavily armed and considered extremist of the Muslim belief."
Siraj bears the same name as his father a controversial Iman who was named as an unindicted co-conspirator in the 1993 World Trade Center bombing.