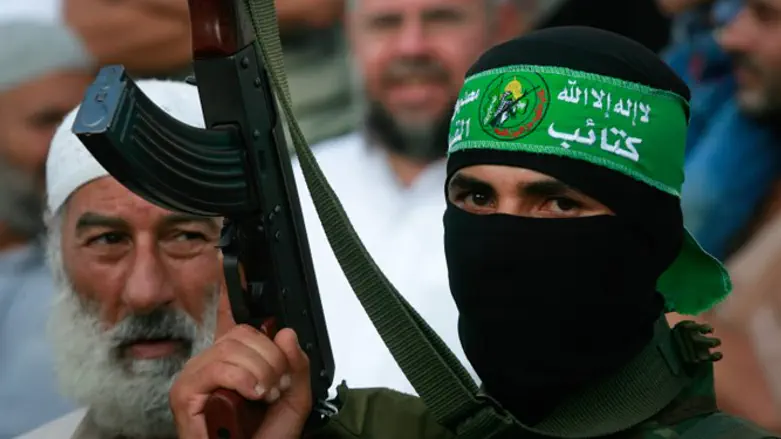 Hamas terrorist (file)
Abed Rahim Khatib/ Flash90
A Gaza official on Thursday afternoon has told Reuters that this round of escalation is over.
The official said things now depend on Israel.
AFP claimed that "Gaza militants halted rocket fire at Israel at noon on Thursday" and quoted a member of the joint command of terrorist factions in Gaza as saying that "all groups had 'stopped around 12 noon all the operations, shooting and rockets.'"
According to AFP, Hamas confirmed the move.
However, at approximately 12:29p.m. and again 1:10p.m., air raid sirens sounded in Israel, indicating that Hamas or another terror group had continued firing missiles at Israeli civilians.
"As of now, approximately 180 launches were identified from the Gaza Strip at Israeli territory," an IDF spokesperson said early Thursday afternoon."
"The Iron Dome aerial defense system intercepted over 30 launches. The majority of projectiles fell in open areas.
"In response, the IDF targeted over 150 military targets."
Of the 180, 30 of the missiles were fired on Thursday morning.