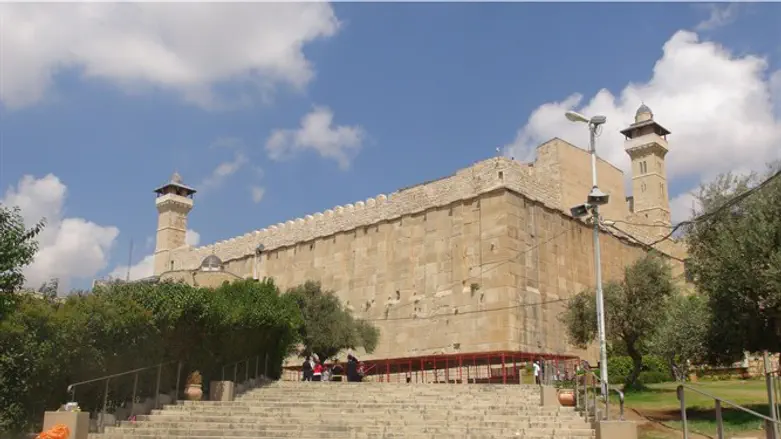 Cave of the Patriarchs in Hevron
Eliran Aharon
The Palestinian Authority cabinet on Wednesday called upon Arab and Muslim states and civil society institutions around the world to shoulder their responsibility towards the holy sites of Islam and Christianity in "Palestine."
Yusuf al-Mahmoud, a spokesman for the PA cabinet, urged the international community to act and pressure Israel to force it to cancel a decision to shut down the Cave of the Patriarchs in Hevron to Muslims for 24 hours starting Wednesday night.
Mahmoud called the Israeli decision "a new crime in the list of the crimes committed by the occupation against our people, our country and our holy places."
He argued that the "occupation's" continued harm to the holy sites was intended to ignite a religious war that would be similar to the sectarian and religious wars that "colonized" the region.
PA officials have often accused Israel of trying to desecrate the Cave of the Patriarchs, in one incident taking issue with Israel placing a flag and a lamp in the area.
The PA claims ownership of the Cave of the Patriarchs and received backing on this claim last year, when the World Heritage Committee of the United Nations Educational Scientific and Cultural Organization declared that site and the surrounding Old City of Hevron to be "Palestinian heritage sites."