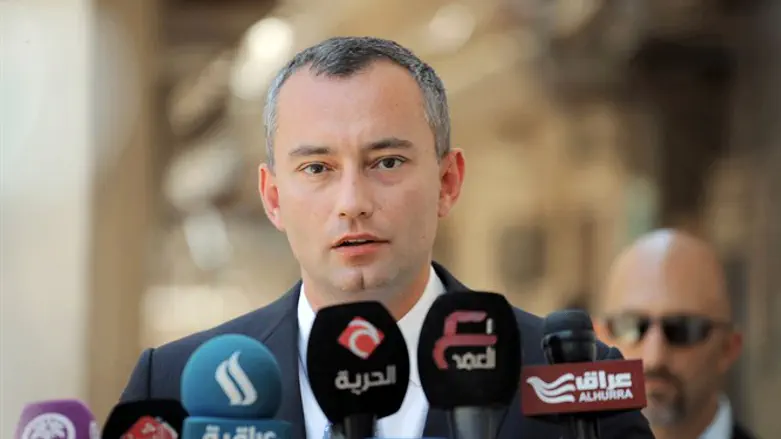 Nikolay Mladenov
Reuters
Nickolay Mladenov, the UN envoy to the Middle East, on Wednesday expressed concern over the latest escalation in Gaza.
"I am deeply alarmed by the recent escalation of violence between Gaza and Israel, and particularly by today's multiple rockets fired towards communities in southern Israel," he said in a statement.
"For months I have been warning that the humanitarian, security and political crisis in Gaza risks a devastating conflict that nobody wants. The UN has engaged with Egypt and all concerned parties in an unprecedented effort to avoid such a development," continued Mladenov.
While "collective efforts have prevented the situation from exploding until now," he said, "if the current escalation however is not contained immediately, the situation can rapidly deteriorate with devastating consequences for all people."
"We will continue working hard to ensure that Gaza steps back from the brink, that all humanitarian issues are addressed and that Egyptian-led efforts to achieve intra-Palestinian reconciliation succeed," concluded the UN envoy.
His comments came after Gaza terrorists fired a barrage of at least 70 rockets at southern Israel on Wednesday evening.
The IDF struck 12 targets in Gaza in retaliation for the rocket barrage and later also fired towards a vehicle used by a Gazan rocket launching squad to launch a rocket at Israeli territory.
At least two people, including a 13-year-old boy, were injured in Sderot during the initial barrage of eight missiles.