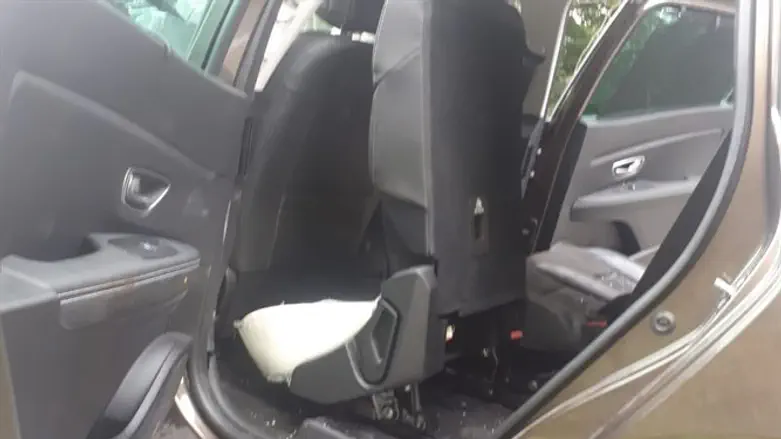 Car which crashed in France
ZAKA
An Israeli woman was killed on Wednesday in a car accident in Val Thorens, France.
She suffered critical injuries in the accident and later died of her injuries.
Yehuda Shapira, a ZAKA volunteer who was at the scene of the accident, said, "This is a very dangerous road. I was travelling on the road and I saw the accident while driving. I immediately stopped to provide first aid. One passenger was unconscious and other passengers were evacuated to the hospital in various conditions."
He added, "The medical forces who quickly arrived at the scene began resuscitation operations on a woman who suffered extensive injuries and later died at the scene. I contacted the head of the ZAKA International Unit, Mati Goldstein, who worked with the local authorities to ensure that we could handle the body in accordance with Jewish law and indeed we gathered the many findings at the scene of the accident."
The ZAKA International Unit is working in conjunction with the Israeli Foreign Ministry's situation room in order to obtain a waiver for an autopsy and bring the body for burial in Israel as soon as possible.