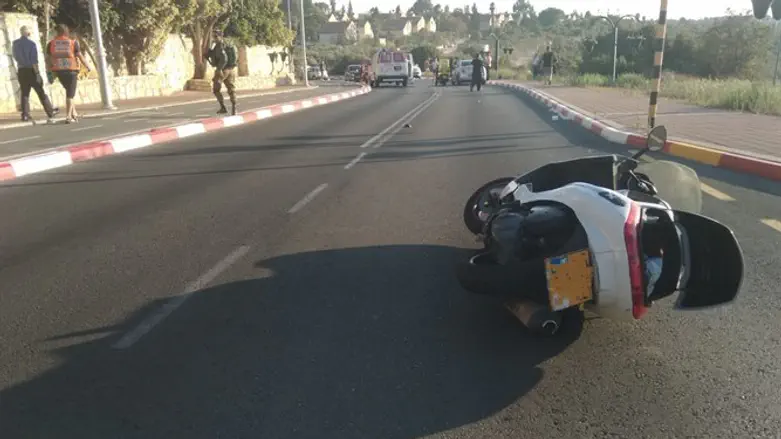 Karnei Shomron accident scene
TPS
A 25-year-old motorcycle rider was seriously injured this afternoon after apparently skidding for unknown reasons and collided with a vehicle near the Karnei Shomron sports center.
The MDA team called to the scene reported the victim had suffered extensive systemic damage and showed no signs of life.
Police forces directed movement in the area. Police traffic examiners opened an investigation into the accident's circumstances.