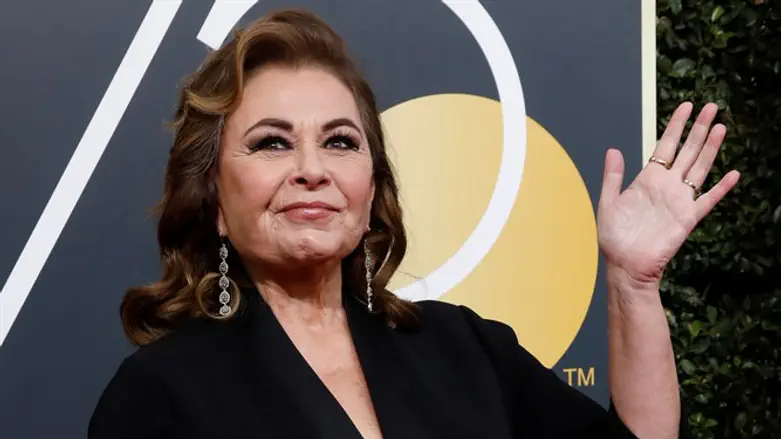 Roseanne Barr
Reuters
Jewish American comedian Roseanne Barr has apologized for her recent "ill-worded" Twitter post about Valerie Jarrett, a former adviser to President Barack Obama, and insisted she isn't a bigot.
Barr made the comments in an hour-long interview on Sean Hannity's Fox News show on Thursday, two months after ABCcancelled her sitcom due to that specific tweet and several others deemed to be racist.
"It cost me everything," Barr said in the interview, as quoted by The Associated Press. "I wish I worded it better."
Hannity repeatedly urged Barr to apologize to Jarrett on air. The comedian eventually did, saying that she was sorry for the poorly worded tweet. She added she would tell Jarrett, "I'm sorry that you feel harm and hurt, I never meant that. I never meant to hurt anybody."
She repeated her assertion that she did not know Jarrett was black when she likened Jarrett to a cross between the Muslim Brotherhood and a "Planet of the Apes" actor.
Barr explained her tweet was meant to address U.S.-Middle Eastern policy and had no racial overtones. She said she was stunned by the negative reaction to the tweet, which Hannity noted was nearly universal.
"I am a creative genius, and this is not a good feeling for an artist to be treated this way, and it's not a good feeling for a citizen, either."
In addition to the tweet about Jarrett, Barr also posted another tweet in which she branded Hungarian Jewish billionaire George Soros a Nazi collaborator.
The tweet about Soros came in response to Chelsea Clinton, daughter of former President Bill Clinton and Former First Lady Hillary Clinton. Barr called her "Chelsea Soros Clinton" and later replied in the comments that Clinton is "married to Soros nephew."
Clinton responded and corrected Barr, writing, "Good morning Roseanne - my given middle name is Victoria. I imagine George Soros's nephews are lovely people. I'm just not married to one."
Barr apologized to Clinton but then added, "By the way, George Soros is a nazi who turned in his fellow Jews 2 be murdered in German concentration camps & stole their wealth-were you aware of that? But, we all make mistakes, right Chelsea?"
Several weeks later, the comedian apologized for the Soros tweet.
"I apologize sincerely to George Soros. His family was persecuted by the Nazis and survived the Holocaust only because of the strength and resourcefulness of his father," she wrote.
Despite apologizing at times, Barr also said on the Fox interview that she felt like she had apologized enough for her actions.
"I feel like I have apologized and explained and asked for forgiveness and made recompense," she said early in the interview. At another point, just before addressing Jarrett directly, Barr said, "I already have said I'm sorry for two months."
She said she could have fought ABC over her firing, but that she walked away from the hit reboot because she didn't want anybody to lose their jobs. She said her contract was supposed to allow her to correct any misstatements she made within 24 hours, but she wasn't given the opportunity.
ABC has announced that it will produce a "Roseanne" spinoff called "The Conners" that features John Goodman, Laurie Metcalf and Sara Gilbert and will not feature Barr.
Barr is known for being opinionated and for her sharp criticism of the left.
She has consistently lambasted BDS in recent years. Speaking at a conference in 2016, she said, "BDS is right-wing and fascist….BDS [members] do not want peace, nor do they want peace negotiations."
More recently she blasted 21-year-old New Zealand pop star Lorde after she decided to cancel a show in Israel.
"Boycott this bigot: Lorde caves to BDS pressure, cancels Israel concert," Barr said at the time.
Barr endorsed President Trump during the 2016 presidential election campaign, warning that a Hillary Clinton victory would "be the absolute death of Israel."
While she later appeared to walk the endorsement back, she subsequently revealed in a tweet that she had indeed voted for Trump.
The comedian has also shown fondness for the State of Israel, having recently said she hopes to one day make Aliyah and maybe even run for prime minister of Israel.
(Arutz Sheva's North American desk is keeping you updated until the start of Shabbat in New York. The time posted automatically on all Arutz Sheva articles, however, is Israeli time.)