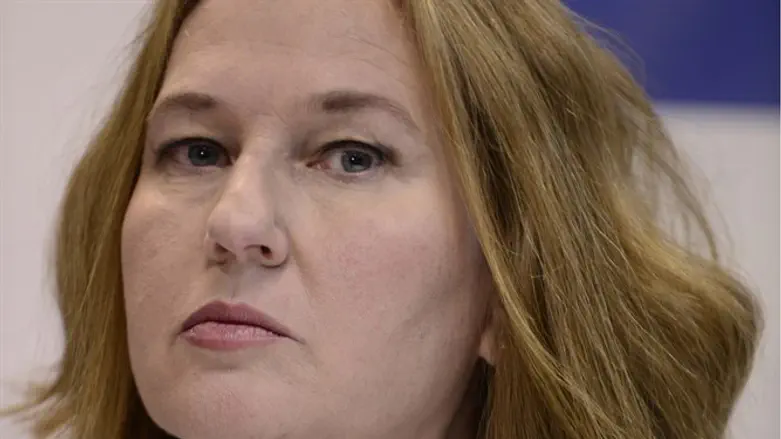 Livni: Acquiring more power
Flash 90
"Zionist Union" party Chairman MK Yoel Hasson sent a letter to Knesset Speaker Yuli Edelstein announcing the appointment of MK Tzipi Livni as opposition leader.
Hasson wrote Edelstein: "As opposition head MK Yitzhak Herzog becomes Jewish Agency Chairman, I am honored to inform you, on behalf of the Zionist Union faction and in accordance with the provisions of section 11(a) of Knesset Law that MK Tzipi Livni will serve as the opposition's leader as of August 1, 2018."
Livni
Flash 90
Livni's decision to take the position was made following agreements reached between Livni and Labor Chairman Avi Gabbay.
The agreements included agreement on Livni's appointment to the position, along with an agreement in principle to a joint run by "Labor" and "the Movement" in the next elections without rotating the position of chairman.
It was also agreed in principle on the places on the joint Knesset list that would be given to Movement party representatives within the Zionist Union faction.