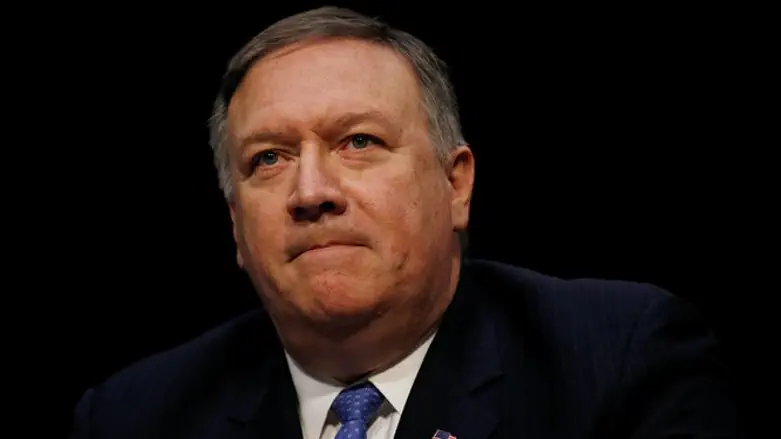 Mike Pompeo
Reuters
North Korea is continuing to produce fissile material for nuclear bombs in spite of its pledge to denuclearize, U.S. Secretary of State Mike Pompeo said on Wednesday, according to Reuters.
Asked at a Senate committee hearing whether this was the case, Pompeo responded to Democratic Senator Ed Markey by saying, "Yes, that's correct ... Yes, they continue to produce fissile material."
Pompeo declined to respond when asked whether North Korea was continuing to pursue submarine-launched ballistic missiles or whether North Korea's nuclear program was advancing generally.
Earlier this week, Pompeo addressed reports that North Korea has started dismantling facilities at a rocket test site, saying those reports are consistent with a commitment Pyongyang made at a summit last month.
His comments followed the release of new commercial satellite imagery of North Korea's main satellite launch facility, the Sohae Satellite Launching Station, indicating that the North has begun dismantling key facilities.
During a historic summit between President Donald Trump and North Korean leader Kim Jong Un in Singapore last month, the two leaders signed an agreement including a commitment to achieve total denuclearization of Korea, with promises to pursue "vigorous negotiations" to that end.
Subsequent reports suggested that despite its commitment to denuclearize, North Korea has continued to expand infrastructure at nuclear and missile sites.
Last week, Trump voiced confidence that Kim would "honor" his commitment to denuclearize.
U.S. officials have repeatedly said North Korea has committed to abandoning the program, but Pyongyang has offered no details as to how it might go about this.