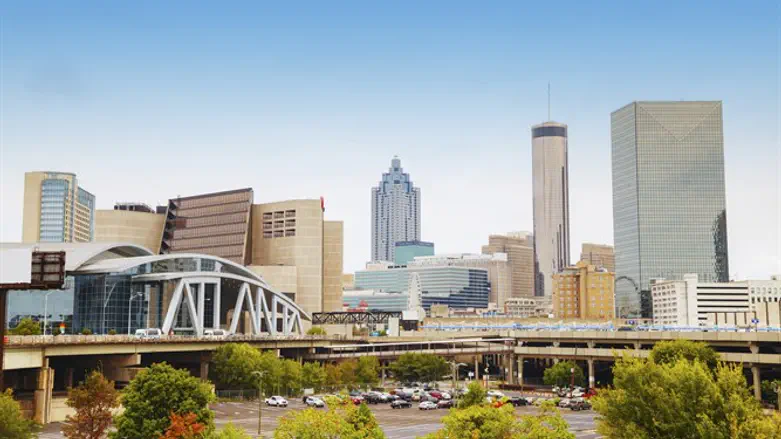 Georgia
iStock
A Georgia state representative who was duped into dropping his pants and used a racial slur on Sacha Baron Cohen's new Showtime series has resigned.
Republican lawmaker Jason Spencer said in a letter to the speaker of the Georgia House of Representatives that his resignation will take effect on July 31, CNN reported.
Spencer had faced calls to resign from the House speaker, David Ralston, and Gov. Nathan Deal.
Cohen on his show "Who Is America?" convinced Spencer that he was an Israeli anti-terrorism expert named Col. Erran Morad who would teach Spencer how to identify and thwart extremist Islamic terrorists.
Spencer told the Atlanta Journal-Constitution that he "deeply regrets" the language he used on the show and was "distracted by my fears." He apologized for "this ridiculously ugly episode."
"As uncomfortable as I was to participate, I agreed to, understanding that these 'techniques' were meant to help me and others fend off what I believed was an inevitable attack," Spencer told the newspaper.
"My fears were so heightened at that time. I was not thinking clearly, nor could I appreciate what I was agreeing to when I participated in his 'class.' I was told I would be filmed as a 'demonstration video' to teach others the same skills in Israel. Sacha and his crew further lied to me, stating that I would be able to review and have final approval over any footage used."
Cohen, in character, tweeted a message to Spencer and posted the clip of the segment on Monday.
On his show, Cohen has duped other current and past politicians, including former Alaska Gov. Sarah Palin.