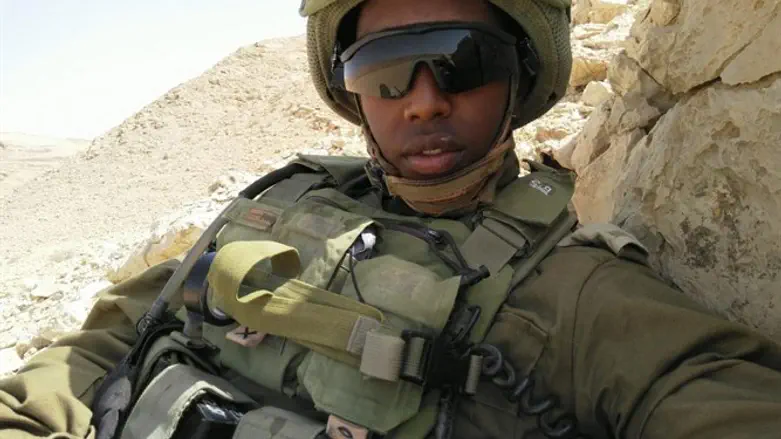 Ron Salho
IDF Spokesman
If I had the opportunity to go back in time and choose my combat placement again, I'd once again choose the Combat Engineers - only this time I'll know that I'm choosing the right and perfect choice for me.
My name is Ron Salho. Today I'm a platoon commander in Battalion 603. My platoon is currently in the advanced training stage.
Before the army I lived a normal life like many guys at age 18 in the country. I had 12 years of schooling and at the end of my last year of school it was obvious to me I'd be a fighter, but I wasn't really closed on what unit I'd be in; the main thing was that I should be a fighter.
End of Course video - Battalion 603, Combat Engineering, Nov 17 cycle:
I must mention I was always interested in sabotage (I was very influenced by movies), so I checked off "engineering" on the form.
One of the things I didn't know then was that in the future I'd know I was in the place the army needed most, in addition to being one of the most quality places you could meet in the army.
You'll be faced with physical and mental challenges, expand your horizons in the fields of sabotage and mining, acquire lots of knowledge, and absorb lots of military history, all to create the next generation of new and quality fighters.
I wish you a meaningful experience and have lots of success!
Combat Engineering Corps, Central Command during military training at Golan Hts
Flash 90
IDF Caterpillar D9 operated by IDF Combat Engineering
Flash 90
Military grade laptop targeting enemy with satellite
iStock