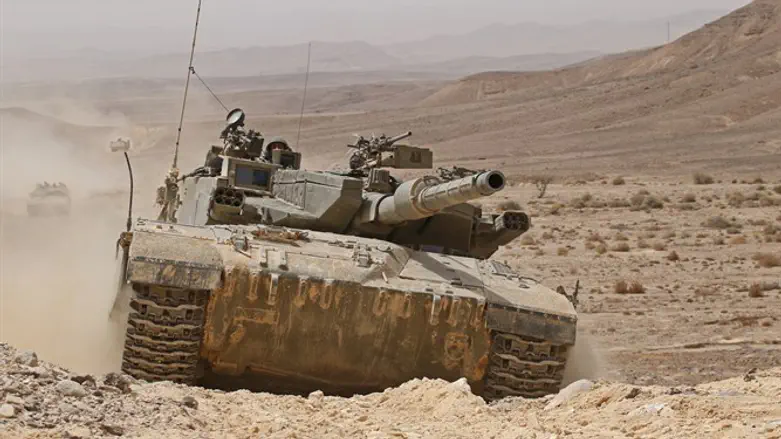 IDF Merkava 3 tanks
Ofer Zidon/Flash 90
The Armored Corps recommended that the program training female soldiers to be tankers continue after it found that a recent pilot program was successful, Israel Hayom reported.
Last year, the IDF announced that it was launching an experimental program designed to examine whether women can operate tanks. In May, the program ended, with 13 out of the 15 female soldiers finishing the program. The soldiers are now deployed on the Gaza border, and the Armored Corps wants IDF Chief of Staff Gadi Eizenkot to expand the program.
After the pilot program finished, Chief Armored Officer Brigadier General Guy Hasson said every tank under female command will have only female fighters, and that there will be no mixed-gender tanks. Hasson also lauded the tanker for finishing the program and contended that they were as highly trained as their male counterparts.
"We didn't give in to them by an inch them up and we didn't compromise. It can be said for them that they did it like real fighters," said Brigadier General Hasson.
The issue of women serving in combat units has been controversial, with many religious soldiers angry that they are forced to violate Jewish law by serving together with women.