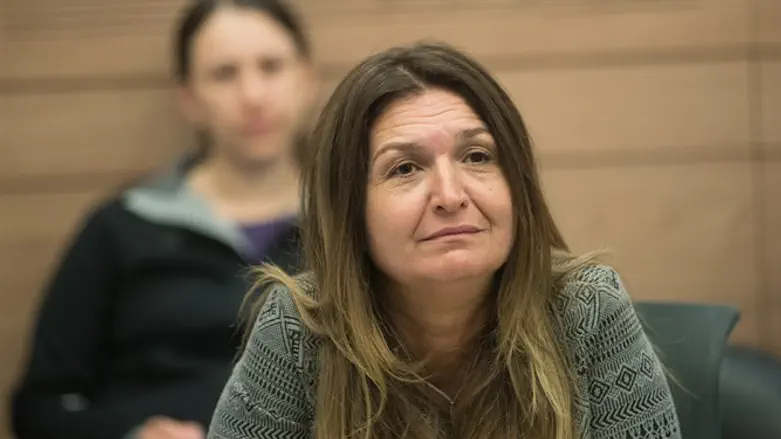 MK Leah Fadida
Yonatan Sindel/Flash 90
MK Leah Fadida (Zionist Union) complained Thursday to the Knesset Ethics Committee against MK Mickey Rosenthal (Zionist Union) after he accosted her during a faction meeting.
According to Fadida, after she Rosenthal approached her threateningly and yelled at her after she had requested freedom to vote for the 'Breaking the Silence Law.'
"He lost his temper, waved at me and approached me in a threatening and violent manner," Fadida wrote in her complaint to the ethics committee. "In order not to interfere with the discussion, I chose not to respond to his words and to allow the discussion to continue.
"After the meeting, I turned to Knesset Member Mickey Rosenthal and made it clear that he should not raise his voice to me like that," said the Knesset member.
MK Mickey Rosenthal said in response: "Fadida wanted to join forces with the extreme right and support the Fascist law against Breaking the Silence for her own personal political interests. Indeed, she was criticized and there were harsh exchanges. All the rest are lies."
On Wednesday, Zionist Union MK Eytan Broshi apologized after he touched a female lawmaker in an inappropriate manner during a tour of the Gaza Strip border area.