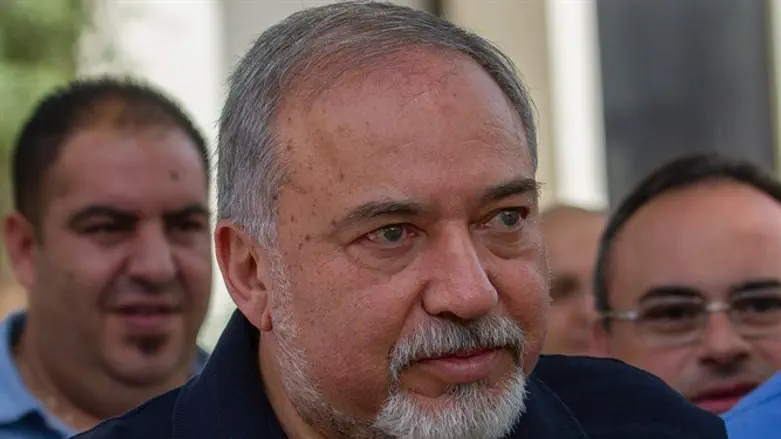 Liberman
Flash 90
Defense Minister Avigdor Liberman filed a criminal complaint against Avi Barley, the editor of TheMarker newspaper, Haggai Ami, a reporter for the newspaper, the owner of the newspaper, and the editor of the Haaretz newspaper for the publication of allegations against him which Liberman says violates the defamation law.
The criminal complaint, filed by attorneys Yaron Kostelitz and Aviad Shaulzon, relates to articles published on June 19 and 211 in TheMarker newspaper, according to which Liberman ostensibly granted a favor to Israel Aerospace Industries when he decided that the State would purchase a communications satellite from IAI for approximately NIS 800 million ($218 million) instead of purchasing cheaper alternatives from other companies for NIS 300 million ($82 million).
TheMarker claimed that the reason Liberman favored IAI is the alleged closeness between the lobbyist who provides services to IAI, Mr. Boris Krasny, and Minister Liberman. In the subtitle of the article, Minister Liberman was portrayed in a mocking manner, as if he was accused of various things and all he could say in his defense was "this isn't protectionism."
The complaint stated that "there allegations were baseless. The defendants never asked for Liberman's response before the false statements were made against him, as is required."
The complaint further stated that "after the publications were brought to his attention, Minister Liberman addressed the defendants and made it clear to them that these were baseless lies, but they chose, with the intention of harming him, to continue publishing them."