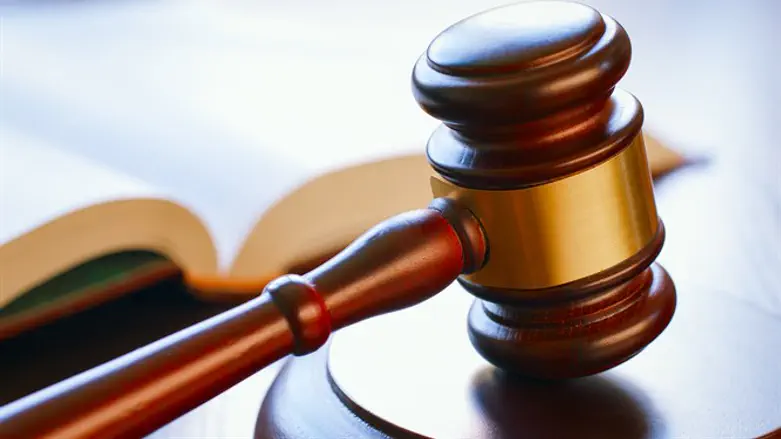 Gavel (illustration)
iStock
A federal judge said that Jews are protected by a law banning racial discrimination when seeking employment.
Magistrate Mark Hornsby said that the Civil Rights Act of 1964 does not define what constitutes "race," but that Jews were entitled to protection under it. In a court filing Friday, the Louisiana judge said that though there was debate about whether Judaism is a race, since many people view it as such, the law applies to Jews, The Associated Press reported.
The opinion concerned a case in which a man sued a private Christian college for allegedly not hiring him as a football coach because of his Jewish background. The plaintiff, Joshua Bonadona, is an alumnus of Louisiana College who grew up Jewish but converted to Christianity during his studies there.
Bonadona's lawyer, James Bullman, said he was not aware of any other cases in which a court said that Jews are protected against racial employment discrimination under Title VII of the Civil Rights Act. He called the recommendation "precedent-setting," according to AP.
Bonadona claims that a coach who interviewed him for a position said the president of the college, Rick Brewer, would not hire him due to what Brewer referred to as his "Jewish blood."
Hornsby recommended allowing Bonadona to pursue the civil case alleging racial discrimination against the school. He said that anti-Semitism in the United States historically was often not based on an individual's religious belief but on the fact that he or she had Jewish roots.
"Jewish citizens have been excluded from certain clubs or neighborhoods, and they have been denied jobs and other opportunities based on the fact that they were Jewish, with no particular concern as to a given individual's religious leanings," the judge wrote.
AP reported that the school can ask for a review of the opinion by a district court judge before it is implemented. Magistrate judges are appointed to assist district court judges.