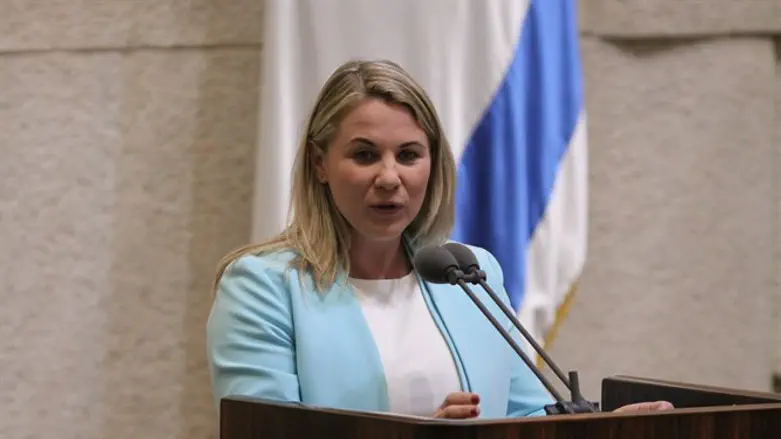 Ksenia Svetlova
Knesset Spokesperson
MK Ksenia Svetlova (Zionist Union) said on Monday that Israeli deterrence vis-à-vis Hamas is weakening.
"Hamas knows today that we are limited in terms of our responses and knows that what the IDF is doing is implementing the government's policy. They know that the government is not interested in a military operation and does not want to harm civilians," Svetlova said in an interview on Radio Darom 101.5FM.
She added that calm when dealing with a terrorist organization should not be one of the considerations of the Cabinet.
"The ministers do not have to talk about a settlement with Hamas, it should not be an option," said Svetlova.
Her comments came as the arson terrorism continued on Monday, despite a "ceasefire" declared by Hamas and the Islamic Jihad on Saturday.
In the latest attack, a bird was sent from Gaza into Israel with a flammable substance attached to it.
The falcon was found near the Besor River, the longest river in the Negev. A harness with explosive material was attached to the animal's leg.
Israel hit dozens of sites it said belonged to Gaza terrorists on Saturday, killing two, in response to around 200 rockets and mortars which were fired at Israel from the Hamas-run enclave.
Hamas announced a ceasefire late Saturday, but Prime Minister Binyamin Netanyahu has insisted the kite and balloon fires must stop.
"I have directed the (military) to defeat and stop the terror of incendiary kites and balloons, and we are in the midst of the process," Netanyahu said Monday while visiting the city of Sderot, where four people were wounded when a rocket hit a house on Saturday.