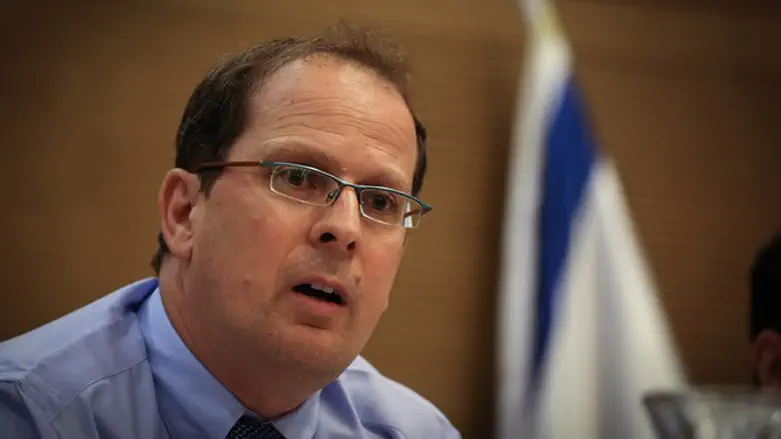 Raz Nizri
Hadas Parush/Flash 90
Deputy Attorney General Raz Nizri expressed support for the Nationality Law.
The Nationality Law would establish the status of the State of Israel as the nation-state of the Jewish people and the right of the Jewish people to self-determination in its homeland as a unique right for the Jewish people. It would also anchor the symbols of the state, Jerusalem as the capital of Israel, the Jewish calendar as the country's official calendar, and the Hebrew language as the official language.
Speaking at a Knesset discussion on the law, Nizri said that the section granting national rights to Jews is legitimate in a Jewish country.
"There are a lot of democratic countries in the world, but there is no other country which is both democratic and Jewish," Nizri told the MKs. "We are unique in that respect."
"There is a difference between collective rights and individual rights. In this country, Jews have national rights. I cannot argue that this creates discrimination. I say that unapologetically. On the other hand, when it comes to individual rights, there is no discrimination and there should be none."
MK Bezalel Smotrich (Jewish Home) responded by calling Nizri a "liar" and said his explanation is "worth nothing."