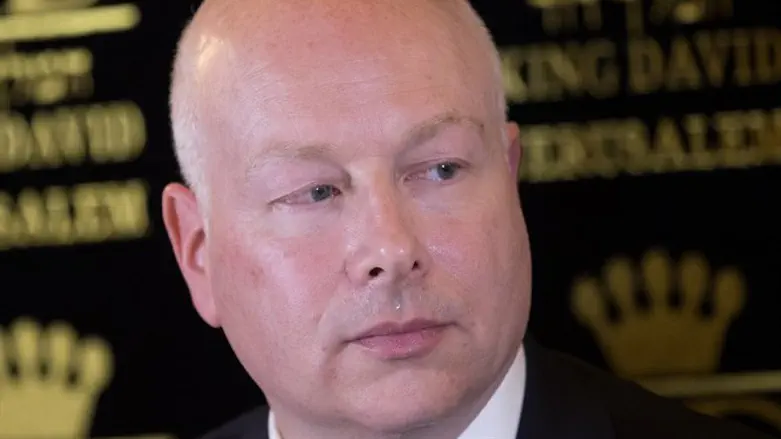 Jason Greenblatt
Flash 90
Jason Greenblatt, U.S. President Donald Trump's Special Representative for International Negotiations, on Sunday ripped Hamas in the wake of the recent escalation in the south.
"Hamas has been orchestrating the weekly protests to distract from their complete governance failures. Rockets, riots and further violence will only bring more misery to the Palestinians in Gaza. Try peace - give your children and grandchildren a chance," he tweeted.
His comments came after Gaza terrorist groups fired more than 200 rockets at southern Israel during the Sabbath.
On Saturday night, before the end of the Sabbath, four people, all members of one family, were injured by shrapnel after a rocket exploded inside the city of Sderot.
Earlier, a rocket exploded near a synagogue in Sderot. There were no injuries. At the same time, the IDF announced that it had attacked a high-rise building in the Shati refugee camp in Gaza City, which Hamas used as a training facility for fighting in built-up areas.
A tunnel for underground fighting was discovered underneath the building.
At least 20 rockets and mortar shells that were fired toward Israel during the Sabbath were intercepted by Iron Dome. There were no physical injuries or damages.
The U.S. envoy has repeatedly blasted Hamas for encouraging terrorist attacks against Israelis and building tunnels leading into Israeli territory instead of rehabilitating Gaza and improving the lives of its residents.