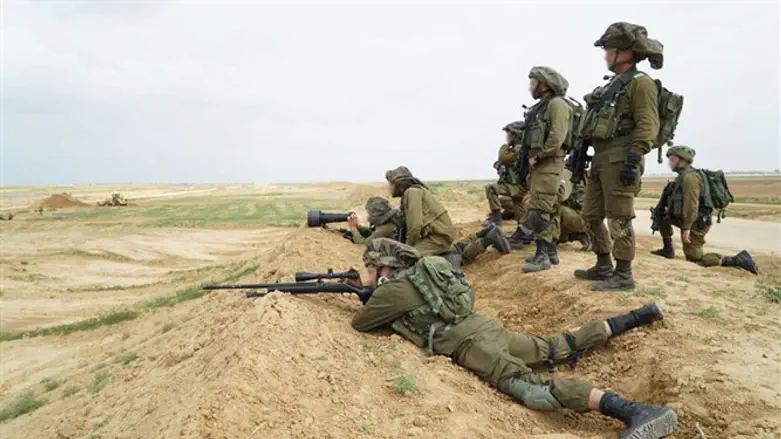 IDF forces near Gaza
IDF spokesperson
The IDF's Division 162 on Sunday will begin simulating the conquest of Gaza City, which numbers half a million people.
Southern Command Commander Hertzi Halevi met Be'er Sheva Mayor Ruvik Danilovich and showed him several parts of the exercise, which will take place in Be'er Sheva.
The IDF on Saturday night noted that the exercise was scheduled last year, and is included in the IDF's list of training exercises.
IDF Chief of Staff Gadi Eizenkot canceled his visit to the Knesset's Foreign Affairs and Defense Committee, which was supposed to take place on Sunday.
Over 170 rockets and mortars have been fired from Gaza towards Israel since Friday. Four people were injured when a rocket hit their Sderot home. A second rocket fell near a Sderot synagogue, but caused no injuries.
On Saturday night, the Hamas and Islamic Jihad terror groups claimed they had made a ceasefire agreement with Israel.