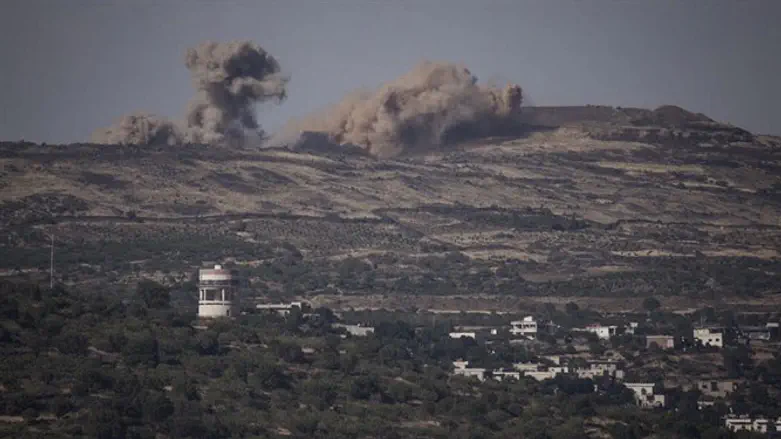 Israel-Syria border
Basal Ayadat, Flash 90
The Khalid ibn al-Walid Army terror group killed 35 Syrian soldiers and injured an additional 15, Israel Hayom reported.
The attack comes after a recent ceasefire agreement in southern Syria failed to include the Khalid ibn al-Walid Army.
According to the Israel Hayom, the attack was a suicide terror attack and occurred in the town of Zaizun, less than 14 kilometers (9 miles) from the Israeli border.
ISIS reports claim that the terrorists succeeded in planting an explosive vehicle among Syrian and Russian military vehicles advancing along the Jordanian border towards Israel.
In an unprecedented statement, ISIS took responsibility for Khalid ibn al-Walid Army's attack and referred to southern Syria as a "province" of ISIS.
In a statement, Russia said none of its soldiers had lost their lives.