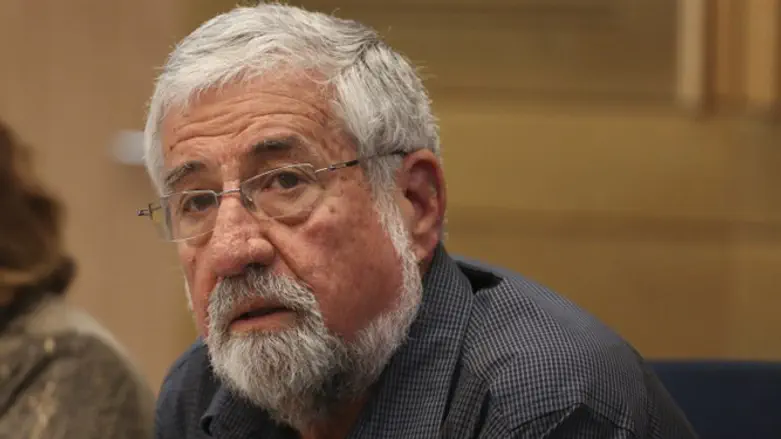 MK Amram Mitzna
Flash 90
Former Labor leader and General Amram Mitzna called on Israel to begin assassinating Hamas commanders in order to end the flaming 'kite terrorism' that has laid waste to Israel's south.
"It is very sad that four years after a military operation that was the longest in the history of the State of Israel, we are faced with the same question over what should we do with Gaza, "Mitzna said in an interview with Radio South, referring to Operation Protective Edge.
"We are asking ourselves how to overcome the new threat instead of thinking about how to deal fully with a long-term problem, and we missed the opportunity to start a process of dialogue and reconstruction of the Gaza Strip," added Mitzna.
According to Mitzna, "Anyone who thinks that it is now possible to start firing at the kite and balloon carriers and to end the affair is wrong and misleading ... Anyone who thinks that another military operation in Gaza is wrong can do that.
"There is a need for targeted assassinations of members of Hamas' military leadership in the Gaza Strip," he contended.
Mitzna was a long-time Labor party member and was mayor of Haifa for a decade. He chaired the party during the 2003 elections, when the party won a paltry 19 seats - its poorest performance up to that point.
He resigned as party leader (to be replaced by Shimon Peres), and from the Knesset, and ater a stint as the appointed mayor of Yerucham he joined Hatnua in 2012 when Tzipi Livni broke away from Kadima.
Mitzna joined the IDF in 1963 at age 18, fighting in both the Six Day War and the Yom Kippur War. After retiring from the army in 1993, he was elected as Mayor of Haifa later that year.