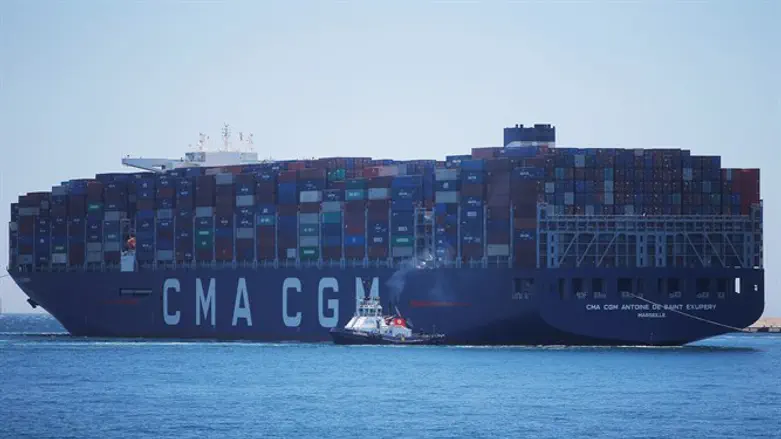 CMA CGM cargo ship
Reuters
French shipping group CMA CGM has decided to pull out of Iran following the Trump administration's decision to renew sanctions on companies operating in the country, its chief executive said on Saturday, according to Reuters.
"Due to the Trump administration, we have decided to end our service for Iran," CMA CGM chief Rodolphe Saade said during an economic conference in the southern French city of Aix-en-Provence.
"Our Chinese competitors are hesitating a little, so maybe they have a different relationship with Trump, but we apply the rules," Saade added, as quoted by Reuters.
He added that his company's cooperation agreement with local Iranian partner IRISL had been suspended and that the company did not want to fall foul of the rules given their large presence in the United States.
In May, U.S. President Donald Trump pulled out of the 2015 deal under which sanctions on Iran were lifted in return for curbs to its nuclear program. Washington has since told countries they must stop buying Iranian oil from November 4 or face financial measures.
European signatories to the deal are trying to save the accord, which they see as crucial to forestalling an Iranian nuclear weapon.
Tehran has demanded that Europe come up with an economic package to offset the effects of the U.S. withdrawal but so far has found Europe's proposals to be unsatisfactory.
On Friday, Iranian Foreign Minister Mohammad Javad Zarif met with the remaining signatories to the 2015 deal.
Following the meeting in Vienna, Zarif praised the remaining partners – Britain, France, Germany, Russia and China – for their "will to resist" U.S. pressure.
"What I noticed during this meeting is that all the members, even the three allies, have committed and have the political will to take action and resist the United States," he told a press conference after talks in Vienna.