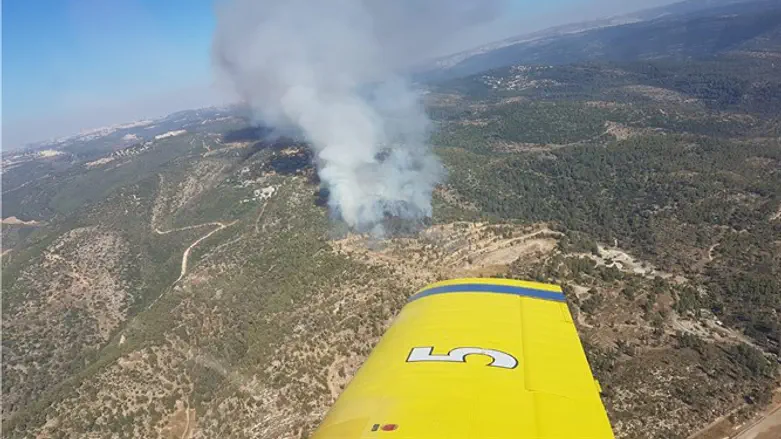 fire in Jerusaem hills
Uri Naveh
A large fire broke out near Beit Meir in the Jerusalem Hills Thursday afternoon.
Three firefighting teams are battling the blaze with the assistance of eight firefighting planes.
Police forces began evacuating several houses in Beit Meir out of fear that the fire would spread in their direction. Firefighting and rescue teams were dispatched from all the fire stations of the Jerusalem district.
At the same time, a fire is raging near the Lev Academic Center in Jerusalem. No injuries or damage was reported.. Firefighting teams are operating at the scene.
Five fires raged in the Gaza periphery today as a result of incendiary balloons that had been launched from the Gaza Strip. Many firefighting teams are still fighting a large fire at the Shikma reservoir near Kibbutz Zikim.