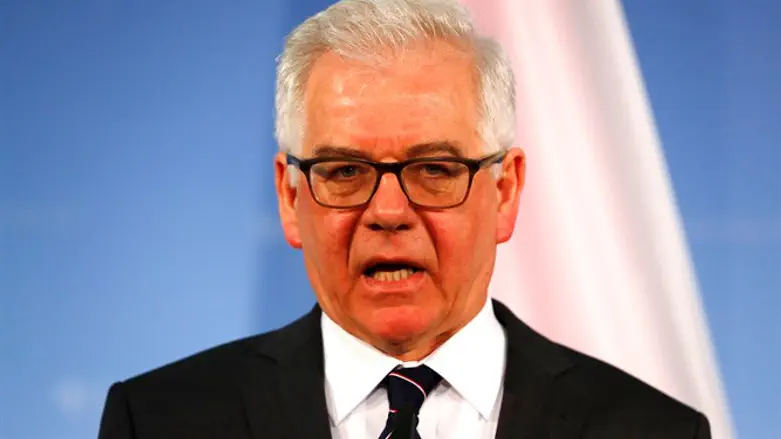 Polish Foreign Minister Jacek Czaputowicz
Reuters
The Polish government continues its campaign of rejecting Polish responsibility for the murder of Jews during the Holocaust, following its agreement with the Israeli government.

The new weapon of the Polish campaign is the joint statement of the governments of Israel and Poland, which was read in parallel by the leaders of both countries.

Yesterday, the statement was published as an ad in several prominent eastern European newspapers, and this morning, Thursday, as an ad in two Israeli newspapers, Yediot Aharonot and Haaretz.
The statement, published in its Hebrew version, said, among other things, that "We always agreed that the terms 'Polish concentration camps / Polish death camps' are completely mistaken and reduce the responsibility of the Germans for the establishment of these camps. The Polish government-in-exile during the war tried to stop these Nazi acts, while trying to provide information to the Western Allies about the systematic murder of the Jews of Poland. "

"We do not agree with acts blaming Poland or the entire Polish people for the atrocities perpetrated by the Nazis and their collaborators from different countries," the statement said.