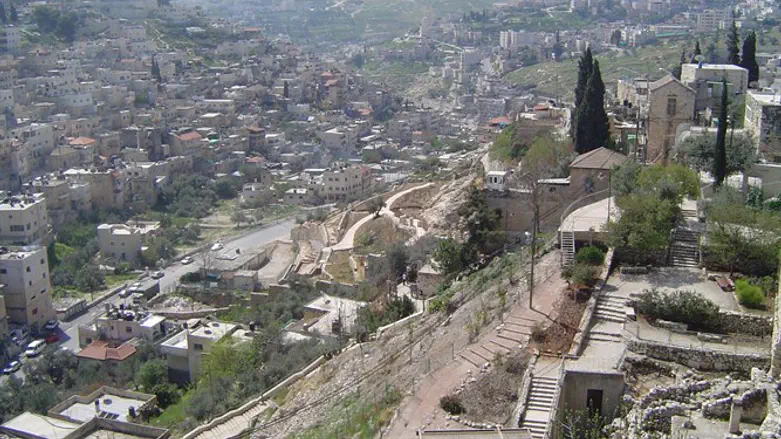 City of David
Kobi Finkler
MK Yoav Kisch (Likud), the chairman of the Knesset Internal Affairs Committee, is promoting a bill to regulate construction for Jewish residents of the historic City of David in Jerusalem.
The City of David is the site where Jerusalem stood during the times of the Israelite Kings David and Solomon about 3,000 years ago. It is currently a national park. Several Jewish families have already purchased pre-existing homes in the City of David.
The committee approved for a first reading a bill submitted by MK Nurit Koren of the Likud, which states that in a specific case, the construction of a residential neighborhood in the area of ​​a national park will be approved, including the preparation of existing buildings and the use of residential areas.
The law, drafted in conjunction with the Elad organization, gives appropriate consideration to preserving the historical and archaeological values in the national park, according to MK Kisch.
MK Kisch said that "The City of David is an inseparable part of the history and heritage of the Jewish people in the Land of Israel and in Jerusalem in particular. The settlement there existed long before the site was declared a national park, and it is important for the continuation and expansion of the hold of the Jewish people in the Land of Israel and in all parts of Jerusalem, our capital."
Representatives of the Attorney General and the Planning Administration objected to the proposal, but MK Kish held the vote: "This is a great day for Jerusalem and the City of David," said Kish, promising to "finish the legislation."