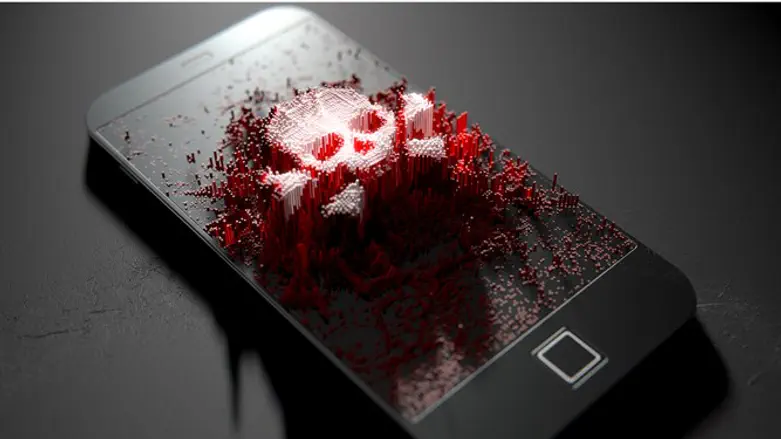 Viral social media
iStock
In January 2017, the IDF revealed that Hamas attempted to gather intelligence about Israeli soldiers using fake identities on social media.
Following the exposure and thwarting of the plot, the Information Security Department strengthened the guidelines for soldiers on social media and worked to expose similar plots.
As of January 2018, the Department of Information Security has begun to receive requests from dozens of soldiers who claim to have encountered suspicious individuals on social media who tried to make them download applications from the official Google app store. Following the soldiers' reports, the Information Security Department opened an investigation. The investigation revealed that the network was an intelligence operation of the Hamas terrorist organization. The applications included a World Cup app as well as two dating apps.
The applications the Hamas agents attempted to have the soldiers download featured extensive capabilities including the collection of information about the device, gathering the user's contact list, collecting SMS messages, locating places, listening volume, downloading additional files, collecting files, photos and videos. It was also revealed that the Hamas agents were more sophisticated in their approach than they had been during previous attempts to gather intelligence from IDF soldiers, and used WhatsApp in addition to Facebook to send messages.
In addition, Hamas uploaded the applications to the official Google store to entice their targets. All this attests to the considerable investment Hamas made in this intelligence infrastructure. Most of the soldiers who were targeted. demonstrated a high awareness of the information security directives and acted accordingly. The soldiers did not cooperate with the suspicious figures, updated their commanders and reported to the security forces.
The plot was thereby exposed before it could cause serious damage to Israel's security.
"Hamas has also changed in the field of the Internet," says a senior army officer. "They expand to other social networks, use Israeli phone numbers to confuse the other side and constantly create new ideas and programs. This time it turned out that Hamas planted malicious applications inside the official store so that anyone who is convinced to open those devices will now be exposed to the enemy in every way: the microphone, the camera and all the information will be exposed even when you remove the application."
The IDF's response to the plot was codenamed "Operation Broken Heart."