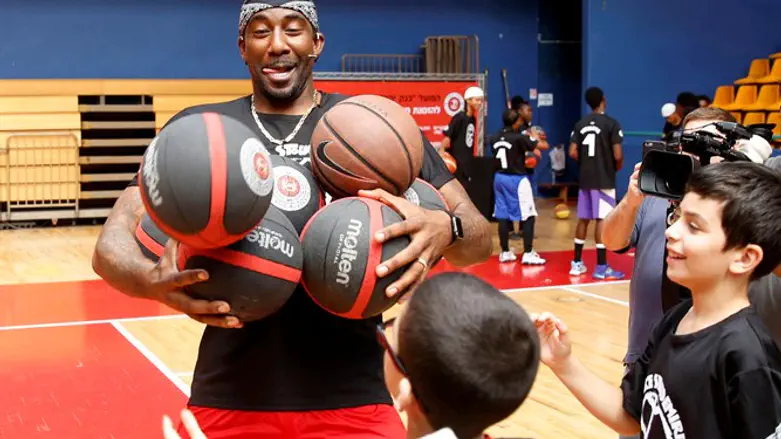 Amar'e Stoudemire
Reuters
Former NBA All-Star Amar'e Stoudemire will return to the Israeli Hapoel Jerusalem basketball team, if he does not secure a position in the NBA.
The team made the announcement Sunday, saying that the all-star's return was conditioned on him not finding a spot on an NBA team.
Stoudemire played for the New York Knicks and Phoenix Suns among other teams in a 16-year NBA career.
Stoudemire previously played for the team for a year, and left in September 2017, citing a desire to return to the NBA. Israeli media reported at the time that he had a rocky relationship with the Hapoel Jerusalem coach and his son was barred from playing on a local team because he is not an Israeli citizen.
Stoudemire is a partial owner of Hapoel, which he had to suspend in order to play.
During the 2016-2017 season, the team with his help won Israeli championships and reached the semifinals of the EuroCup tournament.
Stoudemire told HBO sports reporter Jon Frankel at an event at Harvard University in April that he is "in the process" of converting.