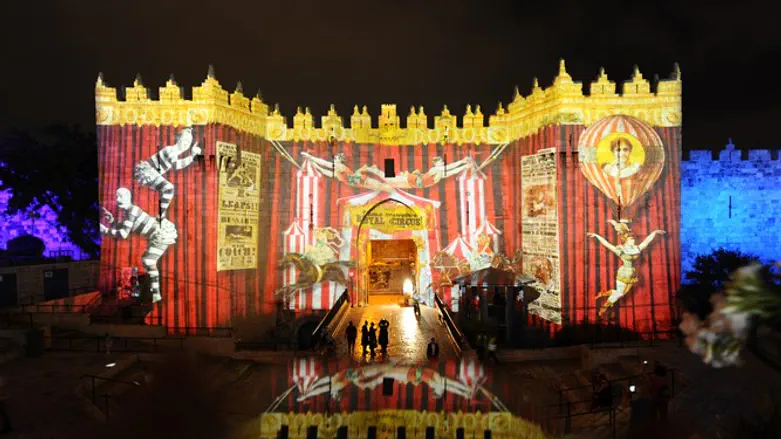 Jerusalem Festival of Light
Hadas Parush/Flash 90
The Palestinian Authority (PA) in Ramallah condemned the annual Jerusalem Festival of Light, which is taking place for the tenth year in the Old City of Jerusalem, calling it the "Judaization Festival".
The festival presents art installations on the walls of the Old City.
Youssef Al-Mahmoud, a PA spokesman, said that the Festival of Light is "one of the tools of Judaization that the occupation authorities are trying to impose."
"The occupation seeks to use all means that serve its dark objectives, including light and its beauty, in order to further blur the history and present of the ancient Arab cities," claimed Mahmoud.
He added that "the whole world believes that East Jerusalem is an occupied Palestinian city, and more than 138 countries recognize it as the capital of the state of Palestine."
PA officials regularly claim that Israel is "Judaizing" Jerusalem, which they claim is their capital.
Last year, the PA urged the UN Security Council to take action to protect Jerusalem from Israeli attempts to "Judaize" the city.