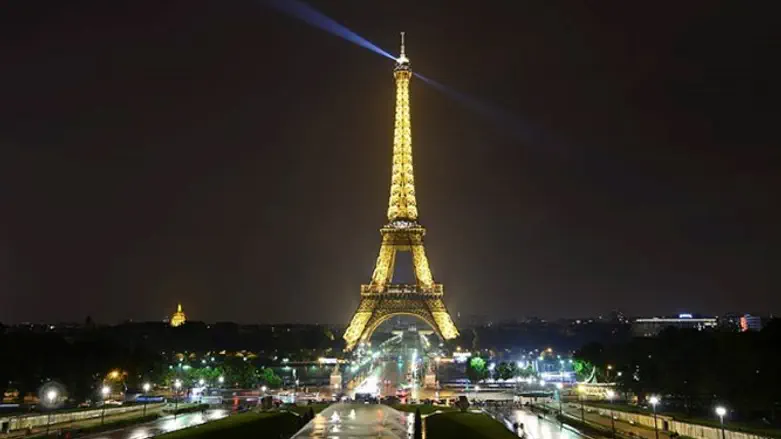 Paris
Reuters
The suspected sole surviving terrorist from the 2015 attacks in Paris has come close to admitting his role in the carnage in a rare statement to investigators in which he justified the killings, AFP reported on Friday.
Salah Abdeslam, in custody in France over the November 2015 attacks that left 130 people dead, has refused to cooperate with French judges ever since his arrest five months after the atrocities.
On Thursday, however, he recorded a statement in which he parroted the propaganda of extremist groups such as the Islamic State (ISIS), which claimed responsibility for the attacks on the Bataclan concert hall, a sports stadium and bars in the French capital.
"We don't attack you because you eat pork, you drink wine or you listen to music, but Muslims defend themselves against those people who attack us," Abdeslam said, according to the RTL and France Inter radio stations.
They quoted a lawyer, Jean Reinhart, who is representing the victims of the attacks and has access to the case files.
"Put your anger to one side and think about it a few minutes," Abdeslam said in comments addressed to the dead and injured. "You are suffering from the mistakes made by your leaders."
In April, a Belgian court sentenced Abdeslam and a co-accused to 20 years in prison for trying to kill police during a shootout in Brussels in 2016.
Abdeslam and Tunisian Sofien Ayari, 24, had been found guilty of "attempted terrorist murder" during the shootout in March 2016.
At the opening of his trial, Abdeslam defied his judges, claiming to place his "trust in Allah and that is all."
Abdeslam now awaits trial in France for his role in the ISIS attacks in Paris in November 2015.
Prosecutors who accuse Abdeslam of helping organize the attacks and ferry former fighters from Syria around Europe say he, too, would have died if his suicide vest had not failed to detonate. His lawyers do not dispute Abdeslam was in Paris during the attacks.
Abdeslam was a pot-smoking delinquent in the crime-ridden district of Molenbeek in Brussels until he became radicalized by ISIS propaganda around his 25th birthday in 2014, investigators believe.
His Belgian lawyer revealed in 2016 that he had never read the Qur'an and said he had "the intelligence of an empty ashtray."
He has been held in solitary confinement in France ahead of the trial which is expected in 2019.
Abdeslam was also designated by the United States as a "global terrorist", meaning that sanctions freezing any assets in U.S. jurisdiction and forbidding Americans to do business with him will be imposed.
(Arutz Sheva's North American desk is keeping you updated until the start of Shabbat in New York. The time posted automatically on all Arutz Sheva articles, however, is Israeli time.)