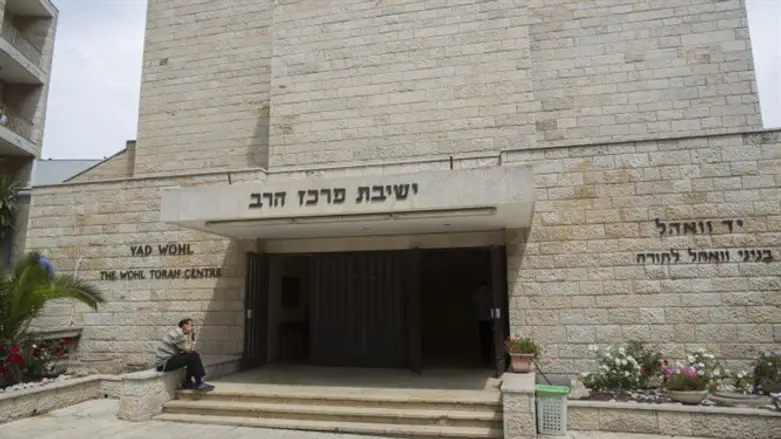 Merkaz Harav yeshiva
Yonatan Sindel/Flash90
Jerusalem District Police, together with Shin Bet agents, on Wednesday morning raided the house of the terrorist who committed the 2008 massacre at Mercaz Harav yeshiva in Jerusalem, after the terrorist's family received funds, support and funding from Hamas.

Police searched the house and confiscated cash totaling 43,000 shekels ($11,800) in Israeli money and foreign currency.

Police said that "this activity is a direct continuation of the activity carried out on a variety of levels by security forces against the support of terrorist organizations for the families of terrorists, and that last year police confiscated through administrative orders a total of about 300,000 shekels ($82,250), vehicles and jewelry from the homes of more than 7 Families who received support and assistance from terrorist organizations."
"Israel Police will not allow monetary support of a terror organization for the families of terrorists who committed severe and murderous attacks. The involvement of Jerusalem residents in activity funded by Hamas is a serious offense and constitutes an attempt by the terrorist organization to gain a foothold inside Jerusalem," police said.

The victims murdered in the Merkaz Harav attack were: Yohai Lifshitz, 18, of Jerusalem, Neria Cohen, 15, of Jerusalem, Yonatan Yitzhak Eldar, 16, of Shilo, Yonadav Haim Hirschfeld, 19, of Kochav Hashahar.

Roee Roth, 18, of Elkana, Segev Pniel Avihail, 15, of Neve Daniel, Avraham David Mozes, 16, of Efrat, and Doron Meharta, 26, of Ashdod.
פשיטה על בית המחבל ממרכז הרב