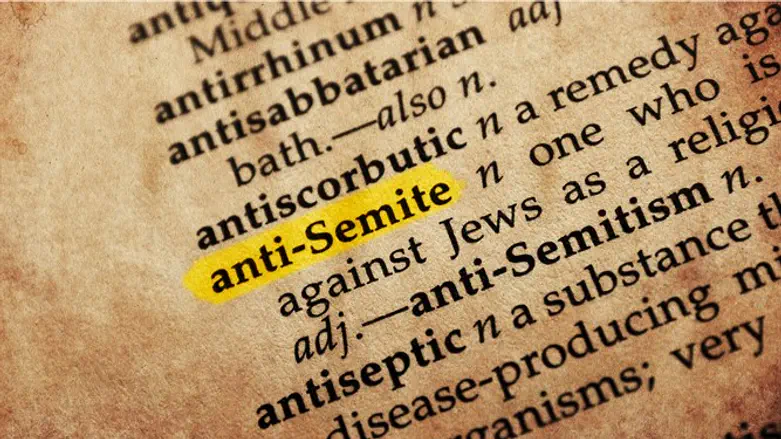 Definition of anti-Semitism
iStock
Romania's parliament passed a new law that will help combat anti-Semitism, according to its author, but a leading activist in the field said more enforcement, not legislation, was needed.
The law passed last week bans disseminating material which falls under the government's definition of anti-Semitism and creating anti-Semitic organizations. It requires various minimum prison terms for perpetrators of relevant crimes, ranging from three months to 10 years.
"Clear, direct and firm measures need to be enforced," said Silviu Vexler, a Romanian lawmaker who initiated the new law. "This is the main purpose of this law," added Vexler, who is Jewish.
But Maximillian Marco Katz, founding director of MCA Romania-The Center for Monitoring and Combating Anti-Semitism, told JTA that "Romania does not lack laws against anti-Semitism." Romania's criminal code prescribed up to three years for incitement to hate or discrimination against any ethnic group. Romania had two laws banning Holocaust denial, one referring to the genocide in general and a more recent one, passed in 2015, dealing specifically with the wholesale murder of hundreds of thousands of Jews in areas controlled by Romania during World War II.
Before the new law passed last week, Romania had "adequate laws against anti-Semitic hate speech and actions," Katz said last week during a conference on hate crimes held in Poland by the Organization for Security and Co-operation in Europe. "The problem is that these laws are not implemented, and that's not a problem that's solved by making new laws, which without action are meaningless," he added.
Katz cited several recent cases, including authorities' failure to prosecute Gheorghe Funar, a former mayer of the city of Cluj, who last year said during a filmed speech that the "Romanians are victims of Jews within" who perpetrated "the greatest Holocaust in human history." A police officer told Katz he "did not see who was damaged" by the former mayor's speech and that he therefore is dropping the investigation.
"The laws that are in place and are not implemented are almost unknown by the police, prosecutors and judges," Katz added.