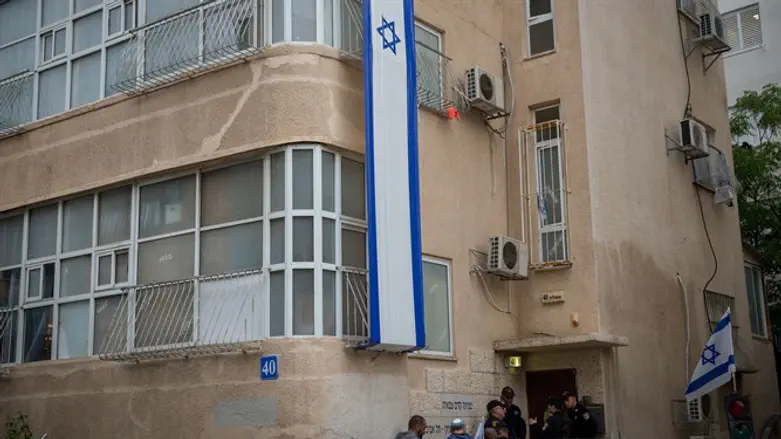 Bnei Tzion Mechina in Tel Aviv
Miriam Alster/Flash 90
The Bnei Tzion pre-military academy has a new director after 10 students died during a hike in the Negev.
Shira Etting, a combat helicopter pilot and a major in the reserves, was appointed today (Sunday) as the director of the academy.
Etting replaces Yuval Kahan, who resigned following the disastrous hike in April.
Etting will take up her post next month after meeting with Ministry of Education officials, Mechina instructors, students of the next cycle of the preparatory program and their parents. The new director will also meet the bereaved families whose loved ones perished in the disaster at Nahal Tzafit.
Last month, the Israel police recommended criminal that charges be filed against three staff members from Bnei Tzion, including Aviv Bardichev, who led the fateful hike last month.
Police say they have compiled sufficient evidence to charge Bardichev with manslaughter for his role in the disaster, while Bnei Tzion Academy director Yuval Kahan should, according to the police recommendation, be charged with involuntary manslaughter.
No recommendations regarding charges for a third staff member have yet been submitted by police.
Earlier this month, the Joint Council of Pre-Military Academies announced the temporary closing of the Bnei Tzion Academy.
The council "sees great value in the continued existence of the Bnei Zion Academy as part of the family of academies," it said in a statement.
The council said it would partner with the academy to "rebuild" its program in a "process that is public and transparent."
Nine girls and one boy were killed at Nahal Tzafit, south of the Dead Sea, when a flash flood rushed through the riverbed, following unusually heavy rainfall on April 26. Fifteen other hikers were rescued. The hikers were all 17- and 18-year-olds on a bonding trip before they were to enter the pre-military academy in September.