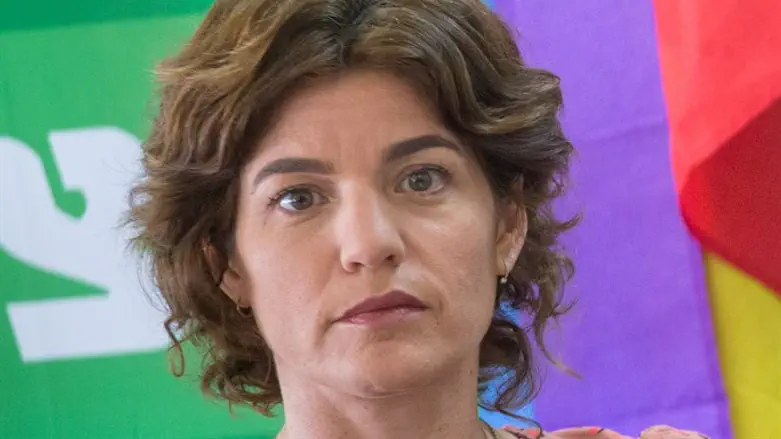 Zandberg
Flash 90
Meretz Chairwoman MK Tamar Zandberg slammed the Tel Aviv District Court decision to allow a Chabad Moshiach Square event in Rabin Square while maintaining gender segregation.
"I'm sorry about the court's decision, it's just proof that the struggle is far from over and women are still excluded and gender separation is still accepted in Israel," Zandberg said.
"It is in no way reasonable that a major event in a central square be separated between men and women, as in the last of the dark countries," she said.
"The attempt to darken Tel Aviv, the bastion of liberalism, won't pass quietly," warned Zandberg. "Therefore, I'll soon submit a bill to prohibit holding of such events in a public sphere."
In the hearing, Judge Kobi Vardi attacked the municipality's position and the organizations petitioning against the event, noting that "there's no reason not to hold the event with separation."
The judge criticized the municipality for not holding a proper hearing for event organizers and for issuing the prohibition on gender separation at the last minute.
In response to the claims made by the Israel Women's Network and other organizations wishing to join the discussion, the judge said, "Save your claims for more important cases. For this public, the issue of gender of separation is the law ("halakha"), and you must respect that."